FRIGHTENED
April 27, 2012
This was by far the scariest day of my life.

My mom and could of lost our lives that day due to foolishness. It was late Saturday we just finished dinner, me and mom was still decorating the baby's room. She was 8months pregnant and we just knew that this room would be done by the end of the week. My dad went to his friend's house to play the game.

Every night before I go to bed ill locked the door, this night slipped my mind. It got real late and my dad was still out playing the game, I was up watching TV and my mom was in her room sleeping. Suddenly I heard stomps running upstairs.
BOOM BOOM BOOM.

Before I could react to the situation I Immediately drove my head into the pillow and pretended to be sleep. I heard rumbling and all I could think about was my mom and if she was ok. A few minutes later SLAM the door shut. I stayed in bed because I wasn't sure if they were gone. I couldn't believe this had happened to me that day. I finally decided to get up and see if my mom was ok. As I stood up out of bed my heart was pounding harder and harder. I turned the corner and walked into my mother's room. When I looked at her she was still sound to sleep. I woke her up and told her what had just happened she had such a worried look on her face and she immediately called the police. My dad was called home right after. He was home within 3 minutes. When the police arrived we were telling them everything that had happened.

I said," I was really scared so I pretended to be asleep."

"I didn't have a clue what was going on because I was asleep, mom said."

"I can't believe this sh*t happened, they came in here while my family was home my dad yelled to the police. "

"Calm down sir we will figure everything sir, just stay in the house don't do anything you will regret the officer said"

The police officers were very helpful. They were getting so many calls saying that there were 4 more break-ins in the area. All I could think was this was the scariest day of my life.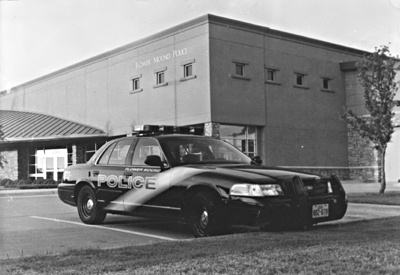 © Garret C., Copper Canyon, TX