Dearly I Miss You
April 27, 2012
How it is to be away from someone you love for a long time. It was when I left to go on vacationing in Arizona. I had to leave my boyfriend Corey behind. I usually don't get to see him anyway for the weekend or the break because I am not allowed. This makes me mad but I am used to it so it doesn't matter. However, I wished he was there. I felt as I if something is missing and I felt empty. So I pretty much spent the whole trip trying to get to him. I didn't want to go a day without hearing his voice.

I would usually communicate over Facebook® or Yahoo® , but I only got the to do that and call him once for all the 5 days I stayed there, "Those never ending 5 days." It's annoying not being able to talk to someone you love. I guess I love him that much, right? I couldn't go a day without talking to Corey. I had to call him so when we staying at my cousin's house and everybody were sleeping. I sneaked in and picked the phone off the table. I called him. He picked up. He was so happy to hear from me and I was anxious to talk to him. I kept my voice real low as I spoke and I was lying in bed. I remember looking around the dark and lonely room, with the blinds fully opened. I was really scared, but then when I thought about him I wasn't anymore. Such comfort he brings me.

When I was there he was always on my mind. I had fun, but I desperately wished he was there with me. I missed him so much. I couldn't wait to see him. No doubt he felt the same way. What surprised me though is the fact I enjoyed the whole trip even with his absence. As I took the walk through the Hollywood walk of fame he was there with me. As I was playing in the Santa Monica beach he was still there with me. And as I was sleeping in the Biltmore Millennium hotel he was also there lying next to me. I guess as long as he is in my head. Even when he wasn't there, he was there.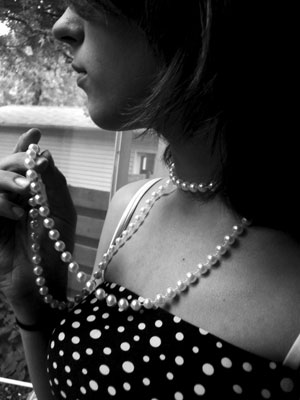 © Elaina V., Canton, OH