Why I Want to Write
May 22, 2012
I read, and I read a lot. I read enough to burn my eyes and fill my body and soul with a desperate longing. I read to escape, to linger for a little more while, to experience, to know, to dream, to fulfill, to embrace destiny, to romance fate, and to drink the letters arranged beautifully with my eyes and my mind and the very essence of my soul. I take the beauty of the print in, and feel hugely insignificant in this large world where so many people exist and few have the talent of bringing tears to my eyes or sending me up and down, jumping with joy. The few people that make me cry and laugh at the same time, and the few that send chills up my spine. The few that define my existence merely with a beautiful line. And I think, how enormously acclaim worthy it is to captivate millions and millions with your words. You may not even have an identity they desire, but they love it when your silence speaks for itself, and right in the middle of calming serenity, your words echo like the bells that ring in the evening. Loud and clear, calling out to the skies and the valley. You speak, and yet you don't speak. You don't need to, because it's all there, waiting to be understood and misunderstood; imagined, and misimagined; loved, and critiqued; interpreted, and misinterpreted, time and again, to give you the sort of power that can send you reeling with the responsibility that comes along with it. And when you write, you suddenly realize the purpose of your meager existence on this planet is to evoke in others whatever has no sound to it. The memories, the feelings, the melancholy ache, the nostalgia, the serenity, the happiness, the doubt, and everything they never had words for, you gave them what they needed.

To have that kind of wondrous contentment residing deep within you of helping someone recall of everything they thought they'd forgotten, but never really wanted to?

That's the kind of satisfaction that does infinitely please.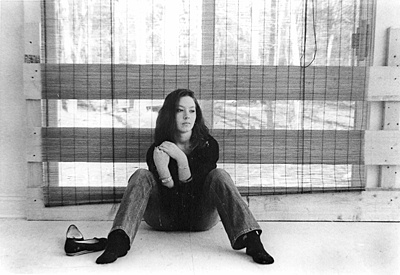 © Crystal F., Marshfield, MA