Those Four Words
May 13, 2012
"Your sister has cancer."

I can guarantee that no older sibling ever wants to hear those words, because I've heard them before. I've heard them slide off of my mother's tongue, each syllable reluctant to leave her tongue, gripping to her lips, forced out of her mouth by grief. I've heard them hang in the air like the laundry on a hot summer's day, dripping horror and disbelief down onto the white tiled floor of the emergency room. I've heard the silence followed by them, in which everyone retreats into their mind to take the time to fully understand what has just been said. To take the time to realize the severity of those four words; that one sentence will change their life.

I've seen the motionlessness of the room through blurry eyes, every person scared to move, as if it might make matters worse. I've seen the tears building up in my mother's eyes, like traffic on the turnpike, until it was too much to hold back. I've seen my baby sister lying lifelessly on a hospital bed, pale and emaciated, close to death.

I've felt warm tears running down my cheeks, like a light April shower. I've felt my heart tighten, moving up, up, up into my throat, making it harder and harder to breathe. I've felt fear for what comes next, for her, for my family, and for myself. I've felt the sting of those four words, hurting so much and leaving a scar. A scar that reminds me, every time that I look at it, of that exact moment; those exact words. A scar that will never fade away for the rest of my life, but instead, become a permanent part of who I am.

I've prayed for my sister's wellbeing, that she would be a strong fighter and fight back the illness, cell by cell, until she is cured. I've prayed for myself, that I could support her and help her and show her how much I love her, each and every day that she's with me. But most of all, I've prayed that someday, no child will ever have to hear that sentence, those four words that changed my life forever.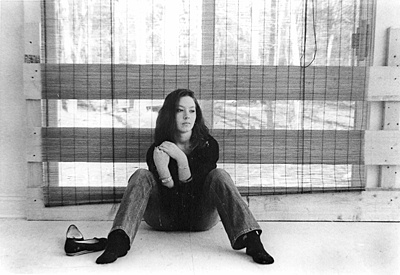 © Crystal F., Marshfield, MA