Goodbye
May 10, 2012
As I approach the stairs, I hesitate. My mom softly pleads for me to go down them. I let out a sob and say, "No, I can't."
The hospital stench that recently took over my house lingers in the air. My mom stares at me, tears glistening in the eyes that hide behind her glasses. I release a quivered sigh, and I take a step down the stairs. Creak! Rapidly, the salty tears flee from my eyes and soak into the cream carpeted stairs. Slowly, I make my way towards the bottom.
Without warning, a pungent vomit smell creeps up my nose. "Is he gone?" I ask my mom.
"Yes…" she replies. She silently peers at the vomit covered newspaper next to her. I descend the stairs, releasing a waterfall of painful emotions that tear at my heart. My mom glances over to a corner in the foyer, the corner where fun and comfort used to dwell. It suddenly seems like the house is dead and gloomy. The chandelier lost its glistening touch. While the large brown vase acts like a barrier, blocking my eyes from what I dread to see.
Tears tumble down my cheeks like acrobats at a dreary circus. My feet reach the cold marble floor. I take a deep breath and look in the empty corner. Slowly, I saunter over to the corner of despair. I squat in front of my lifeless Shetland Sheepdog, speechless. Gently, I stroke his face for the last time. I repeat the words, "Goodbye Prince" and "I love you", over and over again. I lethargically rise and walk towards the stairs.
As I approach the stairs, I hesitate. I stare at Prince and recall my childhood with him. All my memories of him will stay with me forever. After I snap back to reality, I ascend the stairs to the second floor, while Prince ascends the stairs to heaven.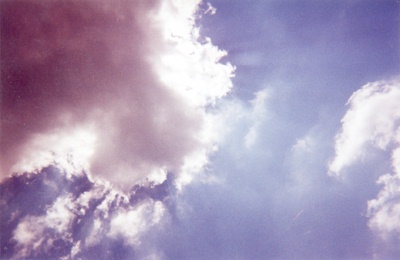 © Kena A., Huntsville, AL