Peanut Butter Kisses
May 3, 2012
Tap, tap, tap. I crank out the conclusion to my physics lab, and thank heavens it's done with. Satisfied that the calculations are sound, I glance around the now-empty library. God, I've been here so long, wasting a sunny spring afternoon. I'm about to gather my papers when a low, staccato note hits the air: "Hi." Pushing an ebony curtain of hair aside, I look over my left shoulder. It's him.

"Hey," I adopt the same gentle tone that he used; this is how we converse nowadays. "How's it going?" There's a forgettable exchange about physics, except he's in chemistry. His teacher's on maternity leave. Do I have Veselik for history? There's homework on Reagan tonight, but I finished it during the last portion of class that Mr. V set aside for us. He didn't finish it because he was talking to his friends. Because he has friends. Good joke.

He continues to kid with me as he chews whatever ungodly amount of food he has stuffed in his mouth. He must have track later, since the runners often bring food for before their workouts. Then a sweet, thick, inescapable smell wafts to my nose. It's the familiar, strong scent of peanut butter. And it floats from my nose to my brain, permeating my thoughts and launching me almost three years back in time.

I'm standing by my locker, three long years younger. He is younger too, but his untamed brown curls and earthy green eyes are the same. He's leaning against the locker adjacent to mine, and we're talking in bright, eager tones. The conversation is probably just as forgettable, but not to us, not in this moment. I'm clinging to his words, and I can feel him clambering to remember mine. This is our daily routine – he meets me at my locker after changing into sports clothes, we chat quickly, he runs off to cross country or track depending on the season. It happens just like this, day in and day out. Except today, when he kisses me goodbye, I taste a funny thing on his half-chapped lips.

"Peanut butter," I whisper, chuckling. He blushes scarlet, muttering jumbled apologies about being gross. I beam at his endearing awkwardness. Clasping his shoulders, I pull myself level with his 6 foot frame and kiss his cheek briskly. And from then on, it happens just like this, day in and day out. Sometimes accompanied by more apologies for choosing such a potent snack. Silly and blissful and young.

I force the nutty scent out of my mind. I'm back, and it's time for me to go. He still has to scribble some nonsense on Reagan, so I say, "Have fun with that."

"Huh. See you around," he replies, grinning slightly. The striking aroma is still drifting around our conversation, and it tails after me as I walk away. I scoop up my backpack and head for my car. Stepping into the fresh air, I wonder, and then nod. A smile slips out. He remembers peanut butter kisses, too.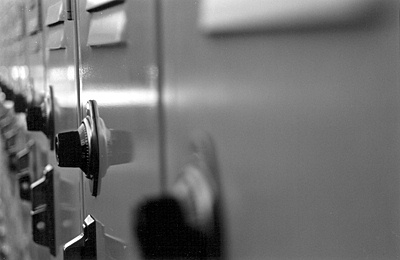 © Cassandra Z., Sunnyvale, CA