Cheer and Dance Competition
April 27, 2012
Dancing and cheering is something I enjoy doing and been doing every since I was 6 years old. I cheered for Pop Warner football league for 3 years. We have three competitions. The first one is here in West Bloomfield and in order to make it Chicago to the Regional's competition you need to have 1st and 2nd place in Locals. If you succeed in Regional's then you get sent to the big Nationals competition in Orlando Florida for a whole week. My cheer team made it to Florida. We had a nice hotel rooms and the weather was nice. Making it to Florida is a big deal, so you have to be prepared at all times. Getting ready for competition and practicing was hard work.

I remembered it like it was yesterday. It was in December of 2010 and my cheer team made it to Florida. The national competition is where a lot of teams come from all over the country so it's more teams and people we are competing against. That means our coach was going to be extra hard on us. It was a Tuesday morning around 7am and my coach came to everyone room to wake us up from practice. I was so tired because we stayed up all night. Everyone got dressed for practice and when we stepped outside, the sun instantly started beaming down on my head. It was so hot. We were working so hard and became so sweaty; sweat was dripping in my eye from my forehead. We had to practice in order for us do to do a good job.

The next day after our long, hot sweaty day of practice was the big day to compete. We had 20 teams to compete against. I was so nervous. I went to bed early so I could be well rested. The next morning was Wednesday and it was the day. While getting changed into our cheer uniforms the more nervous I got. Everyone gets on the bus to be on our way to the Milk House, the name of the place where the competition was located at. As we was putting make-up on the bus my hands was shaking because I was excited and anxious at the same time. We arrived and my eyes opened wide like I was in shock. We got off the bus and started stretching because it was almost time for us to go on. We walked in the build and there were so many teams there. The closer we got the more I got butterflies in my belly, next thing you know we are behind the stage and they called our name to perform and come out on stage. We walked out on stage with happiness.

I smiled as hard as I could to hide the nervousness. We begin our performance and all I could think about is our metals and the awards. As we were performing I was doing great. I got tired in the middle of the dance but I kept going and pushed through. The cheer part of our performance was very powerful. I said the words like I really mean it and believe in what I was doing. By the time I knew it we were done and did an excellent job. The crowd cheered extremely loud for us. We ran off stage when we were done, tired but still it was like the happiest moment of our life. The results were that we did okay and placed 10th out of 20 but we could have done better, but there is always a next time and it was a good experience for us. We believed that we can come back and do much better because we have faith in what we do and we were always told we can do whatever we put our minds to. That was my last year of cheering and I enjoyed it and I'm going to continue my cheering dreams.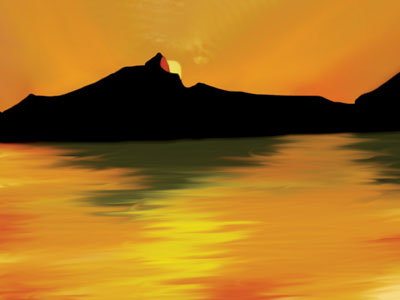 © Rachel M., Camarillo, CA