Accomplishments of a Lifetime
April 27, 2012
Congrats Da'Shay! Prepare speak different languages. Hot, confused, and nervous. I was nominated for the "People to People Movement". Little did I know, I was being asked to travel the country as foreign exchange student? Never in my dreams, had I thought would I ever do something as big as such. It wasn't that I thought I wasn't smart enough or capable. I never imagine myself being at the conferences for this big event. It seemed like a dream or a movie. I felt like I was being played a joke on. My principal had nominated me and told me to start writing essays and thank you letters to the men and women who had approved the nomination.

Again this felt like a dream. I wouldn't believe it took awhile for me to accept the fact. I was going to leave the country soon and someone was going to take my place. In my mind, I'm saying "I can't do it" "I have honors classes and extra homework every day; it wasn't going to fit into my schedule" My English teacher found out about the nomination, she decided not to give me any homework. She made me come after school and help me write acceptance letters and thank you letters the correct way. I didn't mind doing it because I knew it was going to benefit me in the future. She gave me helpful tips on how to write formal thank you letters with enough details without being to forward.

Something in the back of my head was telling something bad was going too happened. I think I should've ignored that feeling and maybe I could've still had my pride in my work. But anyways, around the end of the school year, the entire school found out that the High School portion of the academy was closing. My nomination had been null and voided. I felt so terrible and I felt that I wasted time doing all those essays for something that wasn't available to me anymore. Once the high school closed, the principal told me "Don't feel bad, your accomplishments began and now you keep them going" Now that motivates me in my personal and in my school life. I'm in the eleventh grade and my accomplishments haven't stopped yet.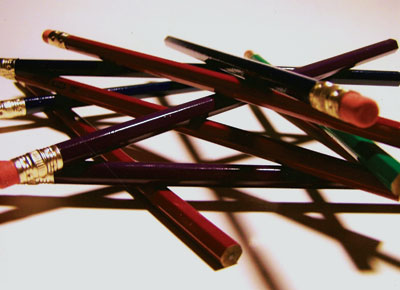 © Nicholas K., Weldon Spring, MO