My Secret Life
April 18, 2012
Since I was born, I got the most attention. I was quiet, creative and obedient. I ate my fruits and veggies and meat products which might explain my outstanding height. I learned to swim as an infant, was introduced to water no later than 6 months. It was in my blood, and as my parents have told me, I learned to hold myself up before I could walk. I was determined to make them proud. As my swimming became more competitive, I joined a team, and was finally able to show off my skills. I was fast, faster than all of the silver group and was soon moved up. In elementary school I was nobody's friend, always played with the boys, never with pretty little girls like me. It wasn't until 4th grade did one move away and that was my chance to be the girl's best friend. I tried and tried, but then gave up and my mom was especially tired of the call of a canceled play date. I would cry in my room and wait to see if the next play date would be real. As I entered the big kid school, I was introduced to more people but the ones in grade school still ignored me. My grades were terrible as I barely passed science and history class. I never liked the teachers. That was both years. Now I'm a big kid. A dream that everyone wants to accomplish; even me, too scared to even go to big kid school. I was scared to become a teenager knowing there was more to school than I had thought. Many things to worry about: relationships, education, sports and becoming friends with the wrong group of people. However, since I am strong, I was able to overcome that awful fear and live everyday like an adventure. To me, high school is a storybook. You write a story page-by-page, day-by-day I tell myself. I can handle the friendship problems and the dislike of many of my teachers. Sports are a whole different story to write. I'm a swimmer, lettered as a freshman along with three others. I am strong and will-powered; come upon each race like it's the most important of all. I am cheered on and loved by my team, we always have each other's backs. Nobody gets left out, unless you want to be of course, but that is your choice, not the coach's.

I grew up with animals roaming the house since the day I was brought into this world. I was raised by two dogs and cats. They meant the world to me. Always wanted attention like I did. We all came from a different background and I would tell them secrets knowing they would keep it in their hearts 'til their time came to leave me forever. Along with the animals came my brothers; and they took the attention away from me. However, I knew since I was the first child, I would always be the most powerful and strongest. I overcame many obstacles. In swimming when I was put in the big kid group which involved mostly high school kids, I met the best five friends ever: Elena, Hannah, Hannah, Megan, and Sarah. I gave up on my school friends. They didn't treat like a friend and never invited me to go places. I felt excluded but was determined not to fight. I hooked up with my swim friends more than my school friends in 2 years. We did everything together, go to each other's homecomings, tell secrets and help one another during hard times. They are like sisters to me, always there when I need someone to talk too and can just sit there and listen to me spill my problem; always coming up with a resolution. I haven't forgotten them since.

From the day I was told I would be taking driving classes to earn my permit, I was thrilled and couldn't wait 4 months. I got my permit a week after I turned 15, excited to be in the driver's seat instead of the passenger's.

The turning point in my life was August 18th, 2011. A friend who I deeply admired and thought was my hero, a good boy. He was 12. He died the hard way. No one expected his life to end. Not even me as he was getting good grades in school, a big part of his soccer team and swim team. The same one I was on. Nobody really knows why he did it. But everyone knows that it broke their heart. This 12 year old boy died not from suicide or attempting to die but from that one game that everybody plays: the choking game. I found out the news by telephone on VACATION. A friend of mine who was also close to him was in shock, then again I can't say that I wasn't. It was heartbreaking but I couldn't imagine what his family was going through. His younger brother and sister had no one to look up too. It broke my heart as it did for the rest that knew him.

That is my life story, for now at least. I have three more years to make another storybook yet another adventure awaits my arrival. This was my story, now it's time to tell yours.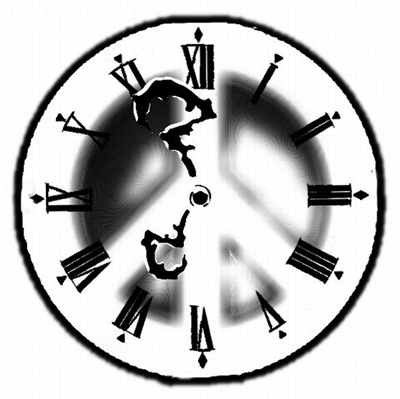 © Joseph S., San Anselmo, CA