The ghost game
April 10, 2012
The hot summer night chirped with crickets as I talked with my friends. There was a party going on. My mom's friend that was the same age as me, her name was Nina. A boy two years younger than me, whose name was Derrick came along with his sister Shynia. The last was a younger boy named Vincent.
We were all running around inside the house playing games such as tag and hide and seek. Then all of the sudden I thought of a game that was really fun, yet scary.
I told Derrick "Hey why don't we play a scary game? It's when you go to the bathroom, turn off the lights and say a ghost name to the mirror till it appears," he had a smirk, and told Nina the game. We all decided to go to the bathroom except for Vincent who didn't seem to be interested in the game.
Me, Derrick, Nina, and Shynia went in the bathroom. Shynia stood at the door where if anything goes wrong, she'd turn on the lights. We propped ourselves and decided to take turns on who's calling the ghost.
Nina went first, and called for "Bloody Mary" she stood at the mirror, laughing yet terrified. Words begin to come out of her mouth, she said the ghost name at least ten times and backed out. So it was my turn, I stood shaking in front of the mirror, I spoke the ghost's name more than five times, while staring at the mirror. My face began to turn white and my eyes started to go to my forehead. I started to scream, Shynia turned on the lights and we all ran out of the bathroom.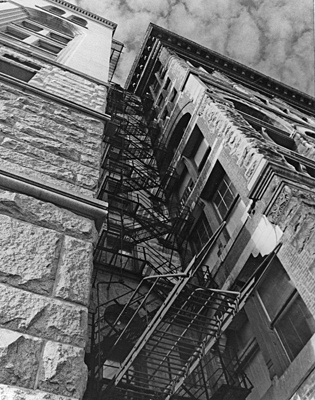 © Eric H., Lafayette, IN