I never thought it would happen to me!
March 28, 2012
I never though it would happen to me! Mary and I were riding our bikes down a hill in our neighborhood. I was having such a blast, but it all changed when I went down the second time. I was goofing around and I did a sharp turn on my bike, and all I could hear was Mary screaming like bloody Mary. The reason Mary was screaming like bloody Mary is because I did a cartwheel over the handlebars. I didn't know I was in pain because I was so shaken by the fall. Mary ran up and grabbed my arm and screamed "Sarah get up your bleeding bad!"

I got up and I could taste the saltiness of the blood in my mouth. I walked home with one shoe on, and I was holding my right arm. I yelled "HELP!"

Adam ran inside and got my dad. My dad came outside, and saw all the blood on me. I hugged him with my left arm. He took me inside, and I started getting better vision again. My mom was so appalled by what she saw. I kept saying "I'm dreaming, I'm dreaming." My dad says "Sarah you're not dreaming."

That made feel better… not. They washed me up, and I sat down on the couch shaking, and breathing heavily. I blurted out that my arm might be broken. My parents agreed and my dad drove me to the hospital. When we got there I couldn't walk because I was weak. They got an x-ray of my face and arm. The doctors said that I broke my right arm bad. I was scared because I hate the hospital. The doctors took me to the operation room and put me to sleep. When I woke up I could see a big white cast on me, and blue sling. I was so tired, and won't believe how long I was in their. I was in that place for five hours. My parents came in and saw what I looked like. I looked like I just got beat up. Well what I learned is that you should not a dumb thing on a bike, but I still do! They took me home. From that day on I promised that I would never do a dumb thing like that again….. Not!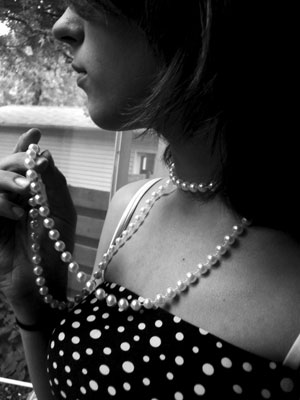 © Elaina V., Canton, OH