Spinach and Cheese Torellini
January 18, 2012
There's just something about the cheesy, tart, tingling feeling I get when my mother's special spinach and cheese tortellini touches my tongue. When I was a little girl, I would eat this meal at least twice a week, and I never got tired of it. My mom would make it so often that we would have to always stock up on the special spinach and cheeses that she would use only for this meal.

I remember sitting at my table, the small round one that could only fit four, but we always made room for the other five. The table was a light colored light wood, aged and old. I liked this table because it was the only one I could ever reach without hesitation. My mom would pull up a wooden chair, and put the foot long high phone book under me so I had extra support.

I would sit there at the table so impatient, because I could smell the strong aroma of all my favorite cheeses in a perfect blend being cooked to perfection right in front of me. I would sit there and just stare at the cheese oozing out of the tortellini and watch it bubble and fizz as it cooked. I loved the crisp sound of the spinach as it crunched when my mother cut it into baby pieces. That's how I would always know that's what was for dinner. My mom never made any other dish with the spinach.

It was always special. I would get excited when I smell a hint of the oregano scented spinach. The house was so small, the aromas just flowed every where and stuck there. I always knew I was home when I would open my front door and enter a house that smelled like spices and some sort of tomato or cheese cooking. It's like my house naturally smelled like tomatoes and cheese, because I guess after years and years of cooking, it sticks.

My mom would then take the mozzarella, muenster, swiss, baby swiss, sharp cheddar cheese and whipping cream and then crumble, slice and chop all of the ingredients into a pot. The cheeses were so overwhelming all together, as if there were too many distinctive aromas in one pot. The whipping cream gave it that simple sweetness that took away some of the tart. She would cook this 18 oz. confection for about 15 minutes, real low, allowing all the flavors to combine in an aromatic simplicity and towards the last few minutes, she would toss the chopped spinach to even things out.

I would always help her make the pasta in the meantime, handfuls of flour and eggs would make a starchy dough. We'd roll the dough and cut it into little squares. We'd take pinches of the cheese confection and place it onto the pasta and roll and pinch the corners. Let the pasta cook in the oven and then add more butter to the masterpiece. When the pasta was done and cooked, we'd pour the rest of the sauce on top. It was perfection! Nothing in this world ever tasted so comforting and delicious. Something about the warmth of the pasta always reminded me I was home.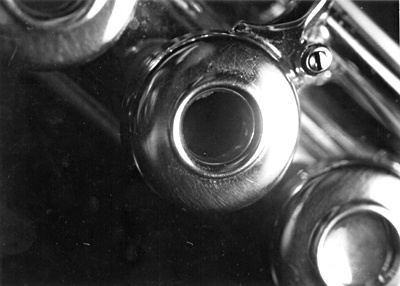 © Roslyn A., New City, NY