The Days From Which We Learn
January 7, 2012
I went back in time as I read those letters from him. Every one of them kept repeating his loss, sadness, and unworthiness; my beauty, kindness, and wonderful love. Oh silly boy, I didn't possess any of those things. What was he thinking? What was I thinking? As I look back now, I would not trade those days for anything, because I believe I have learned from my past in a way otherwise impossible.
It started out in a slow way. First, I noticed he looked at me a lot. He looked at me with those sad, beautiful eyes, those eyes that held no hope. I couldn't take it anymore. I just couldn't. I let loose with the biggest, dorkiest grin known to mankind. It was meant directly for him. Oh, the look on his face. He looked half mortified and half pleased and half… well, half as if he didn't know what to think. I laughed at his reaction and winked at him before turning away to my own.
After that day, things changed between us. We talked for hours one day about everything and nothing. He told me about his life, his family, the desperation. I listened with all the ears I could scrape up. He intrigued me like no one ever had. I began to feel for him like a friend. I began to know him and share in his joys and sorrows. I began to love him like my very own brother.
Then, it happened. One day he sent a messenger to deliver a note so sweet, a poem so beautiful. It was not what I wanted. He thought so differently than I did. He was sure now we could be more then friends. Now we would be dare I utter the word, lovers. I laughed while I tried to discover how to cry again, so in shock was I at his proposal. To love as more than friends? Impossible, I mused.
I was angry at him and sad for him all at once. I knew the letter I had to write to him would be an arrow through his heart, and I wasn't thinking about cupid either. My heart would be shattered along with his at the agony of knowing his pain.
But those words, those heartfelt words that he wrote down in his poem, they meant so much, "As we watch the beautiful stars, just imagine, they could be ours." He wanted only us, and all I wanted was a way out of the pit I had created for myself. I wished I had never smiled at him, than none of this would have ever happened. He never would have known me and loved me. I never would have had to reject him and break his heart which was already in shards from his past.
Even though I had my doubts, I knew that I could not go against my morals. I knew what I had to do and what the letter would contain that I had to write him.
People say that we learn from our mistakes, we learn from our past. When I was little this was one of the hardest concepts for me to wrap my small brain around. I lived in the moment and when something bad happened it was really bad. It meant that carrying on and anger had to follow. I never saw the big picture, the silver lining. I never saw the light at the end of the tunnel. I know now, our experiences make us stronger. They form us into the people who we were meant to be. I didn't learn how to heartlessly drop a guy in five minutes with the loss of this special person. I seriously felt a brotherly love towards him. What I did learn however, was what Elizabeth Kubler-Ross once said "There are no mistakes, no coincidences. All events are blessings given to us to learn from."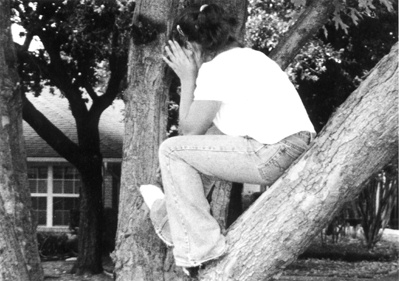 © Allyson S., Highland Village, TX