To Feel
December 29, 2011
You take my hand, guiding mine. Your calloused hand and soft hold relax my grip. Curves and lines form letters, one word is now done.

I long to speak to you. I long to see you. I long to hear you. I wish to feel you.

You gently move my hand, and together we begin again. The second word makes me cry. L is your promise not to leave. O is the opening you've given me. V is the venue of hope we've created. E is the trapped emotions inside of me.

I can't speak. I can't see. I can't hear. But I start to feel.

After the third word, I release my grip. My hand is warm from sweat. My back chills as I lean off your arm. I feel for your hand and you help me stand. My fingers brush up your long-sleeve shirt to the tip of your jaw. I slide the back of my hand up your moist cheek. Your head tilts slightly. I put my fingers across your eyes. Wet eyelashes dampen them. I wish I could tell you not to cry.

Never will I speak. Never will I see. Never will I hear. But I will feel.

Tears trickle past my face and down my neck. I lower my hand to your heart. Each beat is my music. You grab my hand and squeeze. That is your promise to stay. That is your promise to keep me here.

You pull me close. I rely on touch. The rising and falling of your chest, the gently stroking of my hair, the back of your shirt I hold...

I wish I could see if I was beautiful. I want to look pretty for you. I wish I could hear your voice. I want to smile at what you say. I wish I could make my words have noise. I want to tell you I'm yours.

You shift and move your hand across my shoulder; my wistful thoughts vanish. Each of your finger's traces is memorized. I tuck my head under your chin. That's my way to say thank you. You put our paper into my hand. Even though I can't read it, you still give it to me. I tuck the folded paper into my pocket. I will never open it. The words written with our hands are already in my heart. I love you.

I do feel. I feel you.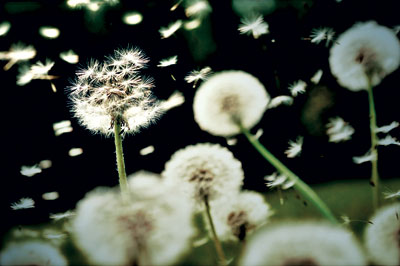 © Haley L., Anchorage, AK