Chicky
December 2, 2011
Pale yellow, like the sun hidden behind winter clouds, a golden bow tied onto his neck, and a dirty beak from all those times I'd bury him under the slushy snow. I'd always laugh when I think about how his head would fall off. I still have prick marks from the times I'd sew it back into his miniature body. I loved how he peeped from the slightest movement he made. Peep! Peep! I'd pat his head. Peep! Peep! Peep! His short ruff , was never soft but always cuddly.

He was so special to me that I used my winter scarf to make a hammock for him. Peep! Peep! All night as he slept next to me in his little hammock. Chicky always annoyed the hell out of my parent, but I never minded. I would take him everywhere I went, when I went to a restaurant always give him something to
nibble on.

It started with an empty pocket, then an empty backpack. Our living room was empty , so was the kitchen table, and unfortunately his hammock was bare. I came to the realization that Chicky was missing. Tears wanted to spill, my dam was cracking, and so was my heart. My best buddy was gone.
I know it was crazy to have such a fuss over a stuffed animal but this clump of yellow fuzz was a ray of sunshine in my rainstorm. I tore apart my room and went to do the same to the sidewalk. I craved to hear his peep burst through his beak. Peep, peep? No peep echoed back except mine. My faith levels were dropping.

Until, a car passed the street. Peep! Peep! Peep! Chicky? Chicky is that you. I was terrified to look, but their he was. Lying there, alone on the dirty pavement, in the fresh fallen rain, Chicky. I scooped him up in my cupped hands and hugged him. I could swear I saw s smile in his face. I could certainly see one on mine.
Chicky was coming back home. He was walking home with me safe and warm in my pocket like I should have happened in the first place. That pale yellow, cotton-filled, smile giving, beaked animal. My Chicky.
Today he us harder to make peep, and then when I got him but he still remains under my pillows. Safe and warm. For he is and always will be. Chicky my best.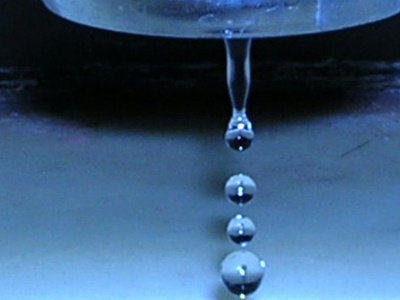 © Brittan S., Chino, CA