Face To Face
November 26, 2011
It was a windy fall afternoon and we were meeting at the small park down from my house. This was the first time Kyle and I met face to face and talked in person instead of talking on the phone. Palms sweaty and my knees were shaky, I didn't know if I could face this. Being 15 and new to the whole dating/guy thing can be pretty nerve racking. It's like having two left hands. Nervousness can take over your body and control you in a way. It was like a war that I was determined to win.

As soon as I saw Kyle walking over the bridge that connected the two sides of the creek I halted suddenly in my path.

"Okay Kali, just breathe," I repeated in my head over and over again. That was probably one of the few things that calmed me; deep breaths. Finally I managed to make my brain send a message to my legs to get moving. As we would look up occasionally and meet eyes from a distance, we both would quickly look back downward towards the newly paved, winding bike path we were walking on. That made me feel a little better because I could tell he was also nervous. From a distance, his smile was like this bright light I just wanted to get a closer look at. His long brown hair was almost in his shimmering blue eyes as he did that hair flip thing all the guys tend to do. This was it; we were nearly feet away from each other.

"H-h-hi," I managed to stutter out, looking up to his tall figure.

"Oh hi," he said quietly, as if he was whispering me a secret.

We started walking back to my house mostly looking at our feet and not saying a word. At first I noticed the holes in his worn out reddish pink sneakers.

Crunch, crunch, crunch, crunch, the leaves sang as I stepped on every dried up leaf I would stumble upon on that bike path.

"What are you doing?" Kyle asked me, as if I was some creep from just stepping on leaves.

"I like the sound of the crunchy leaves," I said awkwardly. I felt as if I was off to a bad start and that a guy would never like a girl like me. We still walked in silence the rest of the time until we got to my house. The silence was like your first day at a new school and trying to find a lunch table to sit at. As we walked up my driveway to my old side door with the white chipped paint, I felt embarrassed of my petite and unkempt home. Before he could get a good look at my ancient door I hurriedly tried to flee up the steps and tumbled a bit. I hoped that Kyle wouldn't notice my clumsiness.

"Sooo..." I said trying to break the 12 inch coat of ice between us.

"Sooooo..." He said awkwardly as he looked at my stuffed animals, trophies, and Disney princess figurines.

"Want to go watch a movie?" I finally asked, praying that it wouldn't be awkward so neither of us would have to talk. We could just sit down and watch the movie in silence.

I Now Pronounce You Chuck and Larry was popped into the DVD player and we plopped onto the grungy looking couch in my basement. The movie helped us become more accustomed towards each other. Smiles, blushing, laughs, and giggles were all that was coming from us, rather than that awkward silence. Progress was being made and you could certainly feel the chemistry between us. His personality from on the phone was really starting to show. We picked up where we left off on our last phone conversation. It felt as if we have been good friends for years sharing old situations of our past and relating to each others stories.

"Kali! Do you want a snow cone?" My sister exclaimed down the stairs.

"Sure, I'll be right up!" We ran up the stairs to the motivation of food. I was certainly starving. Kyle refused to have more than one snow cone or even a cookie. I think he was one of those guys that were too shy to eat around girls. Twelve cookies and three snow cones later I was finally full and it was about time for Kyle to depart. The door closed behind him and my face was the color of a ruby red cherry. Feelings of anxiousness rushed through my mind. It seemed that everything had gone well. Now was to wait for a text or a phone call from him.

Burrrr, burrr. My phone sitting on the night stand practically fell off from vibrating. I think my phone was almost as excited as I was that Kyle had sent me a text. Crossing my fingers as I opened the text that I received, I almost could jump off my chair with the anticipation of what the message contained.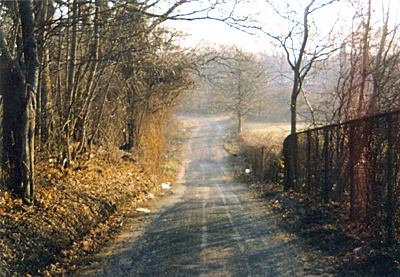 © Cameron C., Milford, CT