Best Friends That's Why We Smile
November 18, 2011
It's the last period of the day. It's a nice day out today, but it's a little windy. Mrs. Delong is taking us out to the court yard. We are all here - Dally, Jell, and me. It's really nothing but soccer talk right now.


"I'm ready to eat me some Subway," Dally said, "Maybe I'll eat my pop tarts on the bus."


Everyone stopped talking for a couple minutes and started writing about our short stories for Mrs. Delong's class.

"I really want to lie down," said Dally.


Dally got up from the pick nick table where we were all sitting and walked to the sidewalk to lay down. Dally is on the sidewalk and Jell and I are still at the picnic table. The wind starts to pick up. I look around at all of us. What I see is quite amazing. Dally is lying on the sidewalk with her head resting on her arm and her pencil in hand. Dally's hair is blowing everywhere and she is trying to keep it calm.

Jell is sitting on top of the picnic table writing a story about something that I don't know. Jell's brown hair is in a pony tail pinned down by six bobby pins. She really doesn't need to worry about her hair being messed up.

Our papers are all rustling with the wind. It is actually quite annoying because the only way to get it to stop is if we have our hands in a specific spot of our papers. Usually, that specific spot is right in the way of our writing.

"Wait a minute," Jell said, "What are you writing about?"


"I don't know," I responded. "Hey Dally, what are you writing about?" I asked.


"I don't know," she said hesitantly.

Jell said, "of course she doesn't know what she's writing about, she's so secretive all the time."


"Ha-ha your moms so secretive all the time," I said.


We all kind of laughed at that one. I got up and walked over to where Dally was and laid down on the sidewalk with her.


"I have something in my eye," said Dally.


"Well, you might want to get that checked out," I said sarcastically.


When the announcements came on everyone gathered their things together and then the bell rang. Dally, Jell, and I got onto our busses and met at the middle school. We were going to meet Danni there. Dally, Jell, Danni, and I all met in the bathrooms of the middle school. Danni is a good friend. Danni makes all of us laugh, including herself.


"Darla, why are you changing? You aren't even doing anything," said Jell.


"Because I want to put my pants on in case I get chilly," I told her.


"K," said Jell.


After we all got changed we headed over to the track to wait for the rest of the soccer team. I am not on the team, I just do the stats.


"Gosh," said Jell with an enthusiastic force. "Where is Luke with my food? I'm starving!"

Jell was getting really frustrated at Luke because he wasn't there with her food yet. While waiting for him she started to play with her hair. We all love Jell; she's just not the type of person you can stay mad at.

"Hey Darla, will you do my hair?" Jell asked me with a tilted head. "You will have to take out all of the bobby pins she said. Make sure you have all six."

"Yeah I have six," I told her.

Jell sat down on the ground and I stood behind her. Jell crossed her legs and put her head down to read a text message.

"Do you have a brush?" I asked Jell.

"No," she responded.

"Dally, do you have a brush?" I asked.

"No," she responded as well.

So, instead of using a brush to comb Jells hair, I just used my fingers. Using my fingers wasn't so bad only because Jells hair is as soft as a baby's skin. I ran my fingers in all directions, and then I started to put her hair into a pony tail. The wind picked up and started blowing Jells hair all over the place.

"Jell, you are facing the wrong way," I told her.

"Fine," she said with a little attitude.

Jell got up and turned around so that when the wind blew it was blowing toward her not against her. When everything went accordingly, I had put Jells hair up into a bun.

"No," Dally said with excitement. "Give her a unicorn spike."

"No!" Jell exclaimed. "I don't want a unicorn spike. But, you can give me one after the game."

A unicorn spike is a pony tail that is right on the top of your head just like a unicorn. As we are all bickering over a unicorn spike someone spotted Luke. Dally, Jell, Danni, and I all took off running toward him. There was only one problem and that was Dally. Dallas was trying to protect Luke, so she stuck her butt in the fence and no one could really get out.

"I'll protect you Luke," said Dally.

"Darla, you're not even in this," said Danni.

"Gosh guys, I just want to give him a hug," I said.

After Dally got out of my way I went and gave Luke a hug. Luke was dressed for success in his red soccer shirt and his black shorts. Luke had the coolest shoes ever; they were neon orange; neon orange is one of my favorite colors. Jell came over and took the blueberry muffins that Luke had bought for her, and gave Dally his bright orange cup filled with water. I thought the cup was kind of cool because it had a orange crazy straw in it.

Between the time that Luke got there and the bus pulled up I had about seven girls come up to me and ask me if I had a hair tie. I told them no, but to look in the med kit.

Everyone headed up to the bus. All of us girls piled up onto the bus and sat down. Of course, the seniors get the back, but we all just got on and sat down. The bus driver told us the bus rules and we were soon on our way to the game.

"Can you untie this?" Jell asked me while handing me her cleats. "And when I get them on can you tie them for me?"

"Sure," I told her. "Hey Dally do you want me to tape your laces for you?" I asked.

"Yeah, but when we get there," she answered.

I help Dally by taping her laces because they flap everywhere when she runs. I knew it would be at least 45 minutes or so before we got there. So, I took out my kindle, put my head phones in, and kind of fell asleep. I knew I wasn't completely asleep because I could still hear what was going on around me over my headphones.

Finally, we arrive for the game. The team walks over to the benches, puts their stuff down, and grabs their soccer balls. I decided I would kick the ball around with Dally and Jell for a while. When we got the balls we started out in a triangle. Dally would kick it to me, I would kick it to Jell, and Jell would kick it back to Dally.

We found out that it was parents' night for the other team so our team had to hurry and begin stretching. Our team didn't have time to do all of their stretches before parents night began, so they finished everything after it was over.

The game is about to begin and the captains of both teams shook hands. The ball is now in play. Coach Stucky is yelling at everyone to talk to each other. Coach tells Bridget to play the ball not the player. The other team has the ball down by their goal and they kept it for a while. With Erin in the goal I was confident she would do an out standing job. Her knees are bent, arms are squared, and she is alert.

After almost ten minutes of playing, the other team scores one on us. Coach, still yelling at the team to do some talking pulls Danielle and puts in Sara. Jell is out on the field urging to score a point.

Sitting here on the bench with the score book in my hands, I keep having to flip between the teams. Shot by the rival team, save by Erin. Shot by us, save by them. Every time a shot, save, goal, or assist happened, the person in the press box would announce it. I remember watching Jell get so angry because for every shot she took, their goalie always stopped it. Jell and Dally together made a handful of impressive shots...

Still sitting here on the bench, I'm watching the game. Jell's got the ball, she yells for Bridget, and Bridget takes the shot. Goal for us.

"Teamwork is all that took," said Coach Stucky.

Now every one is pumped up and alert. But, there's only a couple minutes left in the half. Our team held out the last few minutes of that half not letting anything past them.

It's half time now and coach gives the team a talk. As I look around the bleachers on the other side of the field I see my cousin Jacob, whom I haven't seen in about three years. So, I decided I would walk over there and say hi to him for a minute. When I got on the other side I said his name. His head turned sharply and a smile crawled across his face. He didn't look the same as he did three years ago I know that much. I don't get to see Jake very often since he moved.

Jake and I stood there by the concession stand and talked about life and what's been going on. Eight minutes passed and the game was about to start again.

The scoreboard read 1:13; I told Jake that I would talk to him after the game. I walked back over to our side as fast as I could. Then and only then did my mood change for the rest of that night. Kelsey, one of our team captains, told me that I wasn't allowed to talk to anybody from the other team. I tried to explain to her that that was my cousin. But, like most things, she just didn't care.

I had never really felt so hurt in my life. If people only knew the kinds of things my cousins and I used to do when we were little, they might understand. Jake and I used to hang out all the time. Then he moved.

The second half of the game began and Kelsey has the ball. She's going down the field past one, two, three, no four girls from the other team. Kelsey is running up the side line around everyone. Coach is yelling at Kelsey to take the ball on in. Kelsey is at the 18 yard line and shoots the ball.

"Awe," sighed our whole team.

"Shot by number 10, Kelsey," announced the person in the press box.

Time went by and nothing really happened. Our defense is on it. Then out of nowhere they score on us again. There are only a couple of minutes left in the game. Our girls are starting to give up because they are sensing defeat. We held out the rest of the game. The teams get into their line ups. We give hi-fives and good jobs.

The game was over to go over and I went to say bye to Jake. Jake followed me to the bus. I started talking to him through the window. Looking out the window I see Kelsey, and I notice that she isn't in a very good mood. Kelsey gets on the bus and has a really big attitude.

"Nobody say a word the whole way home, especially you." Kelsey said pointing to me.

"That's ridiculous," I told myself.

"Darla, tell that boy to get away from our bus," said Kelsey.

"Jake, you need to leave," I told him.

So, Jake left.

"Don't listen to her," Dally said. "I don't, I just don't even listen to her half of the time."

"It's okay. She gets like this a lot," said Jell.

Erin and Kara looked around at everybody and told us that we were allowed to talk. I really didn't care and I just put my hood up and sat back in my seat. We stopped at Subway on our way home. Jell, Danni, Dally, and I sat at a table by ourselves, because Kelsey had the rest of the team over at her table. My day was ruined by her sassy attitude. But, I've learned to deal with it. I tell my self everyday not to care about what others say. The team got back on the bus to go back home. I kind of loosened up and started to talk again. We got back to the middle school and Coach had his talk with the team. After that we all went home until the next game. What a day, what day.

Do what you want, and say what you feel, because those who mind don't matter. And those who matter don't mind.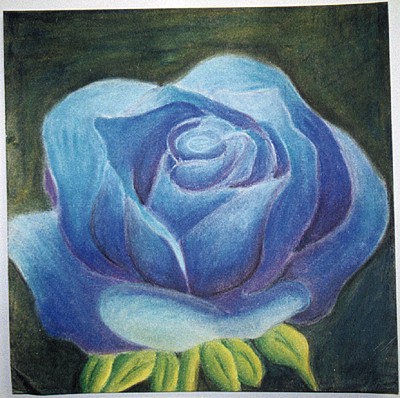 © Jessica R., Phoenix, AZ