the day i found out my "sister" had cancer
November 3, 2011
Cancer. The scariest thing on earth. You see cancer never phased me until 10/29/11. Thats when i found out that me "sister" might have it. Becky my "sister" use to way 120 lbs
but in the past 2 months shes lost 30 lbs, and shes not exercising or anything, in fact they have her on pills to gain weight. Becky is only 17, and she is sick.. not just a cold sick.. but deathly sick. Ive known Becky my whole life sure were not blood related but she is my sister. Becky is about 5' 1", 90 lbs (due to her sickness), she has brown hair, and brown eyes. When i look at Becky I can see that sad look in her eyes.. as she sees she is slowly withering away.

Can you just imagine how scary it would be to be going in and out of the hospital for months when no one can figure out whats wrong with you? With questions like "Am i going to die?' "Why me?" or "Whats wrong with me?" running through your head all day long?
This experience about cancer has completely changed my out look on life to know that all of sudden you could just get diagnosed with something like cancer.. or even told that you might have it? Always concerned about what you do and if it will impact your life, or you health, knowing that in a few days you have to go to the hospital so they can drill into your bones to find out whats wrong with you, and you know it wont be good news.. The one and only word that comes to mind is.. TERRIBLE! Not one person in my family has ever had cancer. So when i found out that Becky had cancer it hit me.. HARD!
It really scared me... I love Becky with all my heart and the thought of even losing her at age 90 is scary let alone at age 17.. losing one of your best friends all of the sudden hurts.. so from now on I'm going to live life to the fullest, because i never know when something like this could happen to me.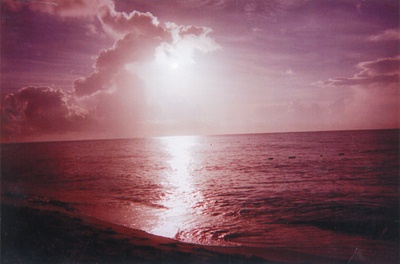 © Angela F., Bonham, TX