To Watch Them Grow
October 24, 2011
"I still have a test left if you need one." That's what started the conversation that led to my mom telling me she was pregnant. I was 16 years old with one brother only a year and a half younger; I never thought I'd have a baby living in my house.
My mom was straightening my hair while we were talking about my brother accusing me of being pregnant. My mom asked if I needed a test because she had an extra one in her closet.
"Why would you have a test for that?" I asked my mom.
She answered, "Because I had to take one."
Silence…
"Well?" I asked.
"You're going to have a little brother or sister and that's it." she said.
Joking around I would always say that she was going to have twins, then I started seriously telling her she had two babies growing inside her. She always thought she knew her body and she knew there was only one in there. The day before her first doctor's appointment we were at my grandmas'. My grandma and I were both telling her that she was going to see in the morning that she had two babies in her stomach, but she knew her body.

The next day she called after her doctor's appointment.
I said, "Hello, tell me what they said."
She replied, "There are two babies."
I knew I was right. From then on she wasn't very happy about being pregnant for the longest time. Next was the doctor's appointment to find out the sexes of the babies. She wanted two boys because she didn't want to have to deal with a teenage girl again. So five months later we all go to the doctor to find out what the babies are. They say one is for sure a boy but he's taking up so much room that they cannot see what the second one is.
I still say it's a girl whether they say so or not. The next doctor appointment they find out for sure that there is a boy and a girl. I'm 16 years old and just found out that I'm about to have a baby girl and a baby boy living in my house, crying all night, needing attention, needing to make a nursery and everything.
For the next three or so months it was all about babies. I was excited. We had the baby shower and went shopping all the time. One day she told me to get my step-dad, I did, and she told him that she was bleeding. I watch the T.V so of course when I heard that I thought she lost the babies. It was so close. They weren't planned but that doesn't mean they should be taken away. She had to stay the night at the hospital and then was released the next day. The babies were fine.
She continued to have doctor appointments. The closer she got the more frequent her doctor appointments were. She went to her last doctor appointment and that night she was walking up the stairs and started yelling for me. Her water broke and she needed to get to the bathroom. Chad and I rushed to pack our bags so we could be dropped off at our grandmas'.
She was admitted and dilated. She was induced the next morning, Chad went to school of course. My grandma and I went up to the hospital before they induced her and stayed all day long. The whole family was there and the doctors were randomly doing their checks to make sure everything was progressing how it should be. All of a sudden a nurse came in to do a check, they said they could see the first baby's head.
There were so many emotions coming from so many different people. Considering ahead of time that she was having twins they wanted her delivery to be in the C-section room just incase. My grandma and I go walking down the hallways, while we're walking by the nurses' station we hear them say emergency C-section. There is only one C-section room on that floor. So then we get worried, I knew it was her. We patiently sat there waiting.
Trinity Jane and Blaze Alexander were born, but then all of a sudden my step-dad walks out crying; I lose it. He first said my mom wasn't doing good then he said the babies were both on oxygen and that we all have to wait to see anyone. I just want to see them at this point. My mom first, because she is my mom. Three people at a time can go see the babies but you had to be 18 or older. My step-dad made it clear to the nurse that I was going in whether she liked it or not.
We all went in to see the babies. Hooked to all those tubes, just laying there helpless. I just wanted to hold them but all you could do is touch them. They couldn't even be together because they both had their own problems. We found out it was Trinity's bag that broke so she had no fluids and Blaze wasn't ready to come out and was smashing her. Trinity's little foot was smashed in and her face you could tell was pushed up against something. They were healthy but not healthy enough. Trinity ended up needing to keep the oxygen hooked up and get a feeding tube but Blaze only needed a tiny bit of oxygen to help him out. The doctor said their weights were fine but they couldn't go home just yet.
The doctor told my mom that they would extend her stay even though she was recovering from her C-section quickly. When we all got back to her room she wanted to see the babies but we could only show her pictures. She was on so many drugs she didn't remember anything each time she woke up so we had to break her heart over and over again. The doctor said as soon as she can get up and get into a wheelchair that she could go see the babies. Not to long after that she got out of her bed and she got into a wheelchair to see the twins. We went into the NICU to see them, which was horrible. She couldn't hold them yet and she was getting so mad she wanted to hold them and didn't see why she couldn't.
Trinity had to stay in the hospital five days and Blaze got to go home with my mom. My mom, step-dad, and Blaze went to the hospital to see her every day. Then one day she came home. It was so crazy; two babies are at my house every day, every night.
I loved it; I was still the big sister to everyone. I was old enough unlike when Chad was born to help out and interact with them with such the big age gap. These little babies would one day look up to me and unfortunately see me as a role model that hopefully they would realize soon was a bad idea. I realized at that time that because of the age gap I would be turning 18 and graduating then moving out a lot sooner than them and they would still be toddlers. How could I move out and not get to see every little thing they do? I watched them hold up their own heads, sit up, crawl, walk, start teething, run, talk, have a mouth full of teeth. They have grown so fast but I can still remember the exact day they came into the world. Sitting on that little bench in the hallway while they take my mom away not knowing how my life would change when she came back with two new lives.
Most teenagers don't want their parents to have more kids; I didn't think I ever would get the chance. It would just be more and more baby cousins to see every once in a while. Now that they're here I realize how great it is to watch babies grow into toddlers and predict how it will be when they turn into teenagers. I can't wait to see what their little futures hold and to be a part of it.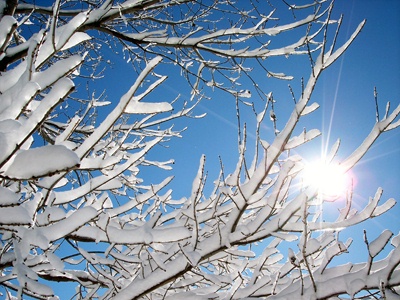 © Barbara S., Hoffman Estates, IL