The Bright Side
October 6, 2011
The blacks, blues and purples blast onto my paper through my colored pencils and paints exploding through my mind, I'm lost in a sea of thoughts. Art is my best friend, because it helps me relieve stress and be healthy, I can show myself and express my feelings truly without being judged and I can show my talents in different ways because art is more then just what's on paper.

Art helps me relieve stress and helps me be a more mentally healthy person. Art is a major stress reliever for me; this is because I put all my feelings on paper by using different colors, pictures and words. Sometimes when I'm angry I'll use reds, oranges and yellows but when I'm sad I'll use blues, greens and purples. Another way it helps is through pictures and words. People always tell me "a picture is worth a thousand words." Things I like to draw are hearts, daggers, rain, dark skies and sunsets. One of the pieces I drew was a storm with angry clouds, lightning, heavy rain and an open beach where lightning has struck creating a pool of heated sand. I drew this when I found out that my younger cousin Bugaboo died. My picture showed anger, beauty, strength and sorrow. Art can do so much in one picture its mind boggling. Art helps relieve you of your stresses. Stress also makes u mentally unhealthy, Art keeps me mentally healthier by relieving my every day stresses. It does this by freeing my mind of negative thoughts.

Another thing art helps me do is be myself and express my feelings freely without being judged. Art is all about the mind, thoughts and feeling. I show myself in art just because this way I wont get judged to my face, I don't have to worry about what people will say because it's only writing. When I show myself in art I do a few things. First I would show my true colors. Be who I am without hiding back behind lies and fakes. Second I know what a good artist needs to know, is to be confident, be yourself, show how you feel, show what you like and lastly have fun with it. I've learned these ways from my dad who also does art. My dad encourages me to be open-minded and see the inner beauty of everything. He points out true meaning of the pictures he draws to me so I understand. Lastly making self portraits are a good way of putting yourself out there but also drawing yourself through your own eyes as how you see yourself on the inside. It's not hard to spice up a picture with details, shading and colors. Be who you want to be and put yourself out. Show every detail of your life once you can do that you are an amazing artist. I know it's hard but at least try.

Finally art is one of my skills, you might say art can't be a skill but really it is, Art isn't just what you see on paper. I love to draw, paint, and make music and dance. These things are all art too in different ways and they are skilled art. People who put there all into what they do will be successful. When you choose to be yourself in your art and show every skill you have, it shows self confidence and self esteem. These people have skill like no other; this is because they're proud to be who they really are. They don't have to hide and you shouldn't either, show your skills and be yourself. Art allows us to do so much more than we even know. We have many skills and talents so show them. It's how you interpret art that moves you along or holds you back. Be yourself and show your skills I do and I usually hate being myself. Think of it as anonymously as possible because if there's no name there's no shame.

In conclusion art helps many people like me, be who they want to be and be themselves and show there beauty, skills, and relieve a little over whelming stress. If you are not fake and you love you, choose art it helps!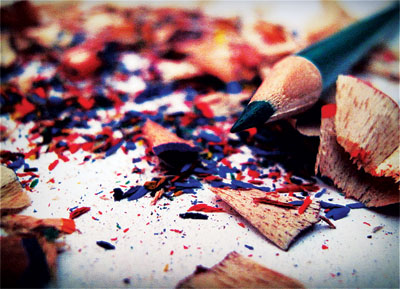 © Rosalee M., Lowell, MA