Three Trees
September 5, 2011
There used to be three trees in the yard outside my window. When I was younger, I nicknamed them "Daddy tree", "Mommy tree", and "Baby tree". They were tall with thick green leaves and had white trunks that were thin enough for me to wrap my three-year-old arms around.

Of course, they aren't there anymore. Not as the tree family I dubbed them as at least. My father cut two of them down because they had been planted too close to the house. All I could say after that was: "Only baby tree is left."

When I think back now, I wonder how I didn't take that as a sign. At the age of five, my parents divorced. Different from how many people take it, I was extremely happy that my parents wouldn't be together. I've never wished for them to be together again. Maybe I'm only one of few people who haven't.

Before the divorce, I asked my mother why I never had any siblings. The answer: "Your father and I don't love each other enough." Needless to say, I wondered for quite a while how babies could be made with just a feeling.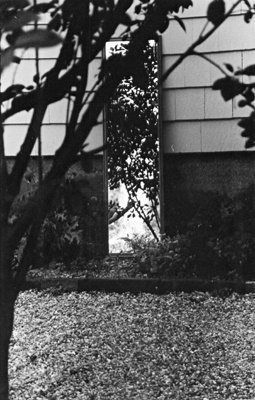 © Kate R., Marblehead, MA