Empty Hours in my Day
August 13, 2011
The skies are crying, and I'm catching the tear drops with my hands. The rain is no longer in existence because to me rainy days were once my favorite. But how can I be happy when everything is crashing down around me? Everything that was once my favorite no longer brings light into my day. My days are endless walks on empty grey side walk and I can't see an end to them.

Dad why did you give up on us? Why couldn't you just come and visit every so often and be happy to see us? Sabrina, my best friend and the best older sister in the world, why did you leave me when I need you the most? Mom has gone into endless days of depression and I can't consol her. It's me and Laura, but she's too young to understand. I don't even understand, I'm only 12. The day just seems to drag along and I have to pretend like I still care about school or else my teachers might ask questions.

"Carie are you going to English class today?" My best friend at the time was Natalie, but we were never really friends. We talked behind each other's backs and boys were always a problem.

"No, don't want to" When did I ever want to go to class? Never. For the next 45 minutes I would sit on the staircase next to my English class and think. I would question whether I had some fault in my father's decision to leave us. I would think about how much I wanted to be liked by the kids in school and how I no longer wanted to be bullied or be taken advantage of for being smart and small. The hours in the school day would drag and through all my classes, or at least the ones that I attended, I would ask myself the same questions.

The walk home was robotic, I knew when and where to cross the street and I knew when to turn the corner. I would pick up my little sister from school and walk home. Laura and I didn't really talk much, she was too little to understand me and all she wanted to do was play, but I didn't want to play.

Take off my shoes, wash my hands and put on comfortable clothes, that was my daily routine. I would lie down on my mom's bed and block out the rest of the world with music. Oh lovely music, my dearest friend. I spent hours listening to songs. I would find the beat of the drums, the strumming of the guitar, I would find the bass and let it thunder in my ears. My mom would come home from work and I wouldn't even notice. I would close my day early; I had no reason to be awake.

This was my everyday routine during the 8th grade. My sister would call me once in a wile from college and talk to me but we didn't really talk about much and it wasn't the same to talk to her.

High School would come soon and I was hoping for a new beginning. I wanted to be my own person and I wanted to find myself. I wanted to put everything behind and to never look back at those shadowy days. I wanted to be happy with my mom and my sisters. I wanted to have friends and something to look forward to everyday.

Although at the time I thought I would never get any of my wishes granted, I finally did. My days now drag along because I'm so excited for swimming practice. Every morning I wake up happy to go to school and me, my mom and my sisters talk for hours. He calls, and although it will never be the same he still calls. When I look back at things I realize that I wasted so much time being upset about something that wasn't my fault and not being there for my mom when she most needed me. But without that event in my life I wouldn't be as strong as I am now. I've learned that life isn't always fair and that just because things sound so unreal or far away doesn't mean that they wouldn't happen to you. Things come at the right time and all there is to do is to wait for them optimistically.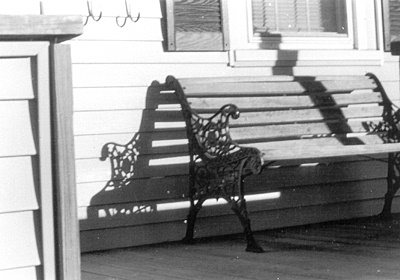 © Lauren O'D., Weymouth, MA