Daydreaming
July 29, 2011
"What are you thinking about, Ayanna? You're really quiet." My mother asked me this as we took a leisurely stroll down the block that seemed to last forever. It was a cool summer's day with an occasional breeze flying through the trees. When I snapped back to reality, I realized I didn't have an answer for her. No, rather I didn't want to answer her. It would mean I would have to admit to the fact that I was daydreaming as usual. Now it was no secret I loved to daydream. It showed when I wrote highly imaginative stories or drew a character from my own creation.

So why didn't I want to tell her? Simple. I didn't want to relay the details of it. What would she think if she knew that in my head, I was off discovering the mysteries of a ruined kingdom, controlling my mystic powers with the help of some loyal people at my side? I was known as Ayanna in my dreams but I wasn't the same girl. Not quite. The me in my dreams had no racial identity. She was neither black nor white nor any shade in between. It didn't matter there. Was that what I wanted? What I desired? But that wasn't the reason either. How would I explain that I had a self outside of what I showed to the world? It wasn't as if I created a different or separate personality for myself. I wasn't that far gone in my fantasy world but what was to stop her from believing that?

But she prodded on and on until I relinquished some part of myself to her. I could tell she wasn't truly satisfied with my short and quick answer but when she prodded again for more, I only gave the bare minimum. I even lied a little. Soon enough as we turned around and walked back our house, I was left alone. Allowed to once again roam in my fantasies. It wouldn't be until later when I allowed the heroine of my daydreams to have a different name, cutting our bond to each other. But for now, this was bliss for me. The Ayanna who walked with her mother down Utica Avenue was someone I didn't understand, not yet anyways. Who was I, this girl that everyone in her family could predict but never read? It never occurred to me that this identity was or would be far more interesting than the one I pretended to have because it wasn't something I created. It just happened. And things for me always seemed to just happen.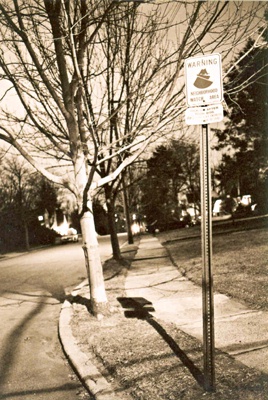 © Samantha G., W. Orange, NJ