Dear Boy
July 7, 2011
It's not hard, I'm not difficult. I just want to laugh and smile.

Make me cry, and I might just love you more. I won't show much emotion, I try to swallow it and hide it. I will probably never have a real reason to be sad, but some days I want you to just let me.
I'll get angry when I'm hurt. I'll get angry and need you to just listen when I complain. Some days I'll be a b**** but I promise that you'll have my whole heart.
I'll want you to be happy and do my best to make that happen. I'll be shy, quiet and awkward. All I want is for you to hold my hand make me feel all right.
I want to be rescued. When I smile and say that I feel fine, I want you to tell me that you know I'm not fine. I hate hugs, but I almost will always need one from you.
I want you to be polite, and not to make me feel like I'm not good enough. Don't ever compare me to anyone else. Don't tell me I'm like my mom. I promise not to complain about my insecurities if you promise to give me compliments.
I hate talking on the phone but call me every night and I'll do my best.
Don't look for compliments; I'm not original or creative so just accept what I give you and how I look at you. Don't only tell me I look good if I wear something tight; tell me I look good randomly.
I don't like roses; I like daisies and calla lilies.
I don't care if you don't know what to say, I never will. If we fight, don't pretend it never happened, let's get through it. Don't think you know me, because I can be complicated.
Don't rush anything, take your time and let's have fun. Don't try too hard and think too much.

Don't be anyone but yourself. Just be you & I'll just be me. It's not hard, I'm not difficult. I just want to laugh. I just want to smile. I just want to be happy.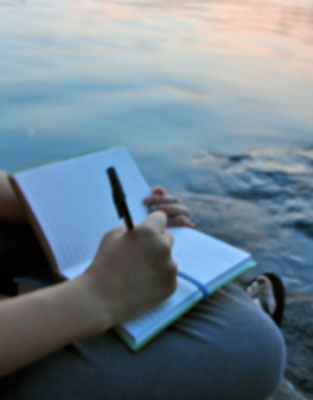 © Grace K., Port Washington, NY