Getting Back Up Again
June 22, 2011
I gave you everything. I trusted you. I believed in you. I fell for you, I fell hard. I should've known you were up to no good. I had all the signs in front of me. Yet I can't blame you. I blame myself for falling for someone who wasn't willing to catch me. If there was ever a time that I was so disappointed in my judgment, this would be it. He said all the right things, did all the right moves, had the right looks and had the right touch. He knew what he wanted and knew how to get it. He knew how to set his trap. And unfortunately I fell for his trap. I was a mouse that was set up because of the scent of cheese.
I remember the day I met him, the first conversation, the first time he texted me, the first time he held my hand and drove me home, and the first time he kissed me. I remember all this as if it were yesterday.
We met on a Sunday morning in September. I was in church when this guy walked in and started talking to my friend. I had seen this guy once or twice before, but I had never had a conversation with him. Little did I know, in the near future I would wish it would've stayed that way? I started talking to my friend, when he turned around. He did a dramatic slow turn, as he joined our conversation. The conversation was nothing but 'hey what's up?' and 'how have you been', at least until he joined the conversation. Then it turned into a flirting conversation, at least on his end. But, hey I returned the favor. I wasn't used to any good looking guy, or any guy for that matter, flirting with me.
Not only was he good looking, he was eighteen. A senior in High School finally noticed me. I had wanted this day to come for forever. I was a low-life sophomore. Sure my friends were seniors, but this was different. He actually noticed me, complemented me, and made me feel like more than a sophomore. That night he showed up at my youth group. He came and we talked. By the end of the night, we had exchanged phone numbers. This was the beginning of a fast growing relationship.
Following, we texted constantly. I became close to him. That's something that doesn't happen easily. I because very close to him. To the point where I felt like I could trust him with any and everything. I told him everything about school, about my home life, about my childhood. Everything. The one thing I didn't tell him was that I had a crush on him. But that would change soon enough.
It was the night of my homecoming football game, October 3rd. I was a band geek, so I was in marching band. It was the highlight of my night, and day, to see him during our free quarter. He had come to surprise me, and to meet my other friends he didn't already know. He was wearing a white T-shirt which showed his two tattoos on his chest and his arm. We were standing in a group of four band kids, two choir kids and a few other random people. He reached over and held my hand. The rest of the group decided that they should leave us alone so we could 'talk'. After the rest of the group left, so did we. We walked around; I had his arm around my waist. I can't even describe the feeling I had during those small moments. Later, after the game he decided to take me home. The way home, he held my left hand while steering with his left hand. I felt comfortable around him.
He got to my house, parked in the driveway and helped me get my stuff out of the backseat of his car. He then asked if he should come in to talk to my parents and what not. I said no, it should be fine. I'm home safe and in one piece so it'll be fine. We sat out by his car for a few additional moments talking, when he kissed me on the cheek. That was the first kiss I had ever received anywhere on my body. It didn't stop there though. I went inside and waited for him to text me. I knew he texted while he drove, but I didn't want to seem too desperate. Unfortunately being with him, that's what you were.
He finally texted me an hour later. His message read, "Thanks for a great night. I had a lot of fun. I enjoyed it." My response was simple. "No problem. I had fun too." The conversation went on from there. He then said, "I have a secret to tell you." He sent me his secret. "I have a crush on you" the message read. My heart skipped a beat, or fifty. I'm not really sure. I replied, "Well, I also have a secret. I have a crush on you as well."
A week later, he decided to come to my house. He met my parents. We had fun, or so he says. He enjoyed being around my sister and my mom. He opened up to my parents about his childhood and parents. I was amazed. It was around 9:30 when he left. I walked him out to his car and we talked. The talking didn't last too long, when he reached over and kissed me. He kissed me for ten minutes. It was the moment I had been waiting for. It was two days before my sweet sixteen and it was my first kiss, it was amazing how all of this worked out, or so I thought.
Weeks later, we still had constant communication but I got a strange message from him one night. "I'm going out to get wasted tonight, so if I don't respond, don't have a spas attack." I was shocked. He told me when we first got close he had stopped drinking and smoking. I felt cheated. But I dealt with that feeling and kept going and being there for him. He was after all, my soon to be boyfriend, only the soon to be never actually came to be.
My friends caught on to what he was doing. One by one I would get calls saying, this isn't right and something else is clearly going on with him, especially since he still hasn't asked you to be his girlfriend and he kissed you and such. I didn't want to believe it. I just wanted to think that he had to take extra overtime at work or something. I was scared to believe it. No one wants to believe that the guy they want to be with doesn't want to be with them. Unfortunately, I knew I would have to find out the truth from him myself, no matter how painful it would be.
It took me a few days to finally get the guts to ask him what he actually wanted from me. Whether it was boyfriend or just friends with benefits. He, as expected, took it as an insult that I had asked him that. He then explained that it was because of the ACT and SATs that he didn't want to date me. So his plain was foiled when I later talked to one of his friends and he said that he never took the tests. I was, yet again, shocked and felt cheated.
A few weeks later, he showed up at my youth group again and we got the chance to talk alone. He apologized. He said that he didn't mean for me to think that he was seeing anyone other than me, and that he also really wanted to be something with me. He claimed to have felt bad for what he put me through. He had been smoking and drinking more than he was before and he knew I wouldn't put up with that.
From that night on, we stopped communication. I haven't talked to, or heard from him since January. Frankly, I like it this way. His name is forever engraved in my memory. Though his name isn't important, what is important is the lesson I learned. The lesson of you can't trust everyone, what it feels like to be lied to and how to recover from such a low place. Thanks to him, I now am extremely careful the people who I am friends with, who I trust with what information about myself, and the guys I may consider dating in the future.
When you're in the low place of feeling cheated, it's hard to recover. It's hard to get up in the morning and say today will be a good day. But you get up and do it anyway. Because of him, my friends say I'm one of the strongest people they know. I wouldn't change anything about this because I learned a lot. I learned about myself and how to get strong.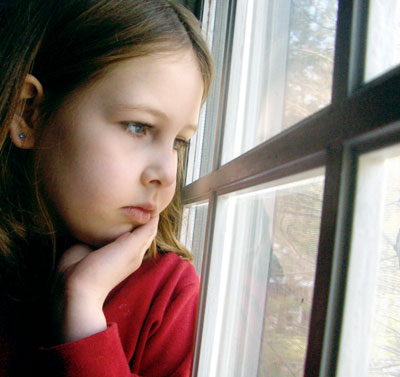 © Dana D., Gansevoort, NY