Three Years
May 25, 2011
I have finally done it. I have climbed Mount Olympus and have made it to the gods. I have gone through the nine circles of hell and have finally reached Lucifer. I have made it through high school. Now, many would comment to say that this is not a significant accomplishment at all, and who could blame them? They are right, I mean, who doesn't graduate from high school? Certainly everyone of my caliber, and with ease. Therefore, it should be seen that I am not in such a joyous mood over the simple accomplishment of getting through high school, but that I am joyous because I have succeeded in accomplishing something that everyone should in a shorter time period. I have made it through high school in THREE years. Not four years-three years. Not five years, or even three and a half years, but three years. Three long, cruel, pain-staking years.

As a person who takes pride in taking the road less travelled by, it is only natural that I chose to graduate early from high school before I had even stepped a foot inside of it. It was my belief that if I would not be able to get the best grades in my class, thanks to my procrastination and my wanting to take up challenging courses, I would be able to attract colleges by achieving something that only I would have tried to do. Eventually, I found out that I was right about not having the best grades, which gave me relief in that I had taken the path of an early graduate.

To be entirely honest, the path I took to graduate early was not that challenging at all. Maybe I consider it easy because I am not able to compare this path to the path of a normal high school student, which may be as hard as the first grade for a Harvard graduate.

Although I am rather proud of myself for achieving early graduation, I do have some regrets. For example, I regret not giving my full attention to my academics, especially considering that the majority of the courses that I took over these three years were the most vigorous classes that my high school had to offer. Because of this, not only did my grades suffer, but so did the effect of my academic path. No longer would my early graduation be used as leverage over everyone else in the eyes of colleges. Now it was the only thing keeping me in the competition.

Yet, the world still goes round. The good news is that I have a year to get my thoughts together and to build up a good college grade point average. I guess this extra year can be seen as a year to reset myself. To redeem myself. To give me my edge back.

So yes, I have made it through high school. I have made it through high school in three years instead of the usual four. But that is only the end of the beginning. Ahead of me lies a new challenge: College. And this time, I intend to get the best grades possible, because I have learned my mistakes, and I intend to use every ounce of work I have in me to reach my goals of college and beyond.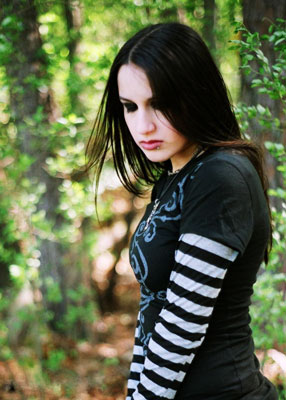 © Rebecca B., Marietta, GA