Protect Me
May 25, 2011
Ever since I was smaller, and as long as I can remember, I've been independent. I've kind of been doing my own thing, I've never been much a follower; especially with my siblings. There are three of them, two sisters, one brother. One of my sisters really put me in this situation, and we've realized that in my family, fifteen is the scariest age, for girls and their parents. Especially my parents...


When my sister turned fifteen, let's just say she didn't make the wisest decisions. Her decisions brought bad grades and boyfriends. The whole "sneaking-out-with-my-cousins" phase came along too. That brought a headache for everyone and it was throughout high school. She ended up graduating from an alternative high school in Pasco while living with her real mom. This was after she moved out of my house, which she did as soon as she turned eighteen. She planned on never coming back; she never did.


Anyways this drama started as soon as she turned fifteen; so of course my parents are going to be worried for me. There was just one problem with this, I am not her! I am me. We have different morals, obvious, perspectives. You know? And when my parents didn't let me do fun things, oh man that really got to me. I blame her. I have not done anything to make them not trust me. She did. Not me. I can see honestly that parents just want us safe, they want to protect me, but at least give me some trust.


It's not like I wanted to move out like she did. That's not what I wanted, it's what my sister wanted, not me. I just wanted some freedom, and most of all, that trust.


And this is were things get hard. My parents have very different views on my freedom. So, when I turned fifteen, my mom and I got so close. I told her everything. Literally everything, so she understood me a lot more than anyone else. My mom wants me to have freedom and she gives me that trust. It's just that my dad is not quite there yet. The reason? Because my mom, well my grandma kept everything from her. Kind of like nothing bad will happen if she didn't know about it (like getting pregnant). My mom doesn't want me to be hidden from those things things the way it happened to her. My mom had both her parents for guidance. Dad on the other hand, his dad was never around and his mom was working her butt off to support him and 3 siblings; she wasn't around much either.


It really used to get to me how I couldn't do the little things I wanted to do such as birthday parties and basketball games. Even after these big arguments we've had, I know my mom and I were right. It was usually us against dad. Like I said their different perspectives came between them. I never wanted to argue; but none of us were going down without a fight.


The different environments they grew up in, really had an effect on their perspective. In a way, I think they're both wrong (and right). My mom is wrong because she wanted me to do everything, have as much freedom as I wanted. My dad was over protective, because he thought that I'd go out and party like a wild animal. Ha. No. My mom is right because she knew that if I didn't get freedom, I'd go crazy. And my dad. He was just being a dad. So she thinks I need more and he thinks I need less freedom. I think all they need to do is trust me. I know as teenagers, we say, "I'm not stupid." Actually, we are. But me, I'm not stupid enough to get pregnant or married at an an early age. That's all I was trying to get across.



Eventually, Dad came to realize that he can trust me. He still doesn't really like the fact that I go to fun events, and even dances, but it's easier now. Because he trusts me. I can see how he doesn't think much of it, but it's everything to me. His trust. And my mom, well, she's just being a mom.


So, I know my parents do a lot for me. I don't want to be a pain. I love my parents; with all my heart. And I am thankful for all they do. Even though we argue and yell over stupid things like going out, I know my parents will always be there.


Now looking back at what went on, I think they did a great job.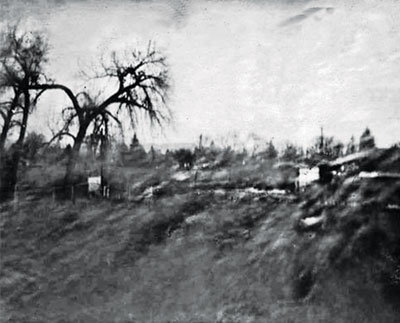 © Matt P., Monte Vista, CO