reborn
May 25, 2011
I woke up and the lights blinded me. I was laying down in a hospital bed, I felt cold bars along my arms; I felt constricted like I was in a jail cell and I knew that I was vulnerable. I would be for a very long time. The walls were closing in on me and I didn't know what to do. i was slowly suffocating. Why did i listen to them? should I have fought more? This is their fault! Theirs



3 months earlier


I was 8 when I found out I was disabled with a disease called "flat feet." Of course I burst into tears and sobbed for the rest of my appointment. The doctor took my x-rays while I tried to control my gut wrenching sobs. I couldn't get into a specialist in Seattle for a month so the doctor gave me shoe inserts that would relieve the worst of my pain while I waited for my appointment.


"Looks like you need re-corrective surgery." Dr. Harris said.

"We will be inserting bolts in to your feet and taking a bone out of your foot and stretching your achilles tendon out because it's to short. The entire surgery should take 5 hours and 9 months to completely recover from the surgery."


"Isn't their another way?" my mom asked

"No, it's best to do it now when her bones are soft so that way her bones can grow around the bolts and have them become a part of her." The doctor explains


My mind goes blank.



I blurt out "When is it gonna be?"

"In 2 weeks." the doctor states.

My eyes get as big as a rain cloud.



"Fine Doctor Harris, we'll be back in seattle in two weeks." My mom says and we get up to leave.


The two week period moved really fast as I tried to get the most out of my feet while I could knowing I wouldn't be walking for a while. The day of the surgery pasted in a flurry of activity and the doctors told me it was time. They took me into the operating room, I remember all the white and the lights and having to squint to see. They told me to count down from 10 I only got to 7 and then everything went black


I woke up 5 hours later to a very bright light and I'm temporarily blinded, I feel light touches like butterfly wings on my hands I look down my arm and I see my mom is moving her thumb up and down my hand.

"Honey, your safe now. Go back to sleep and you'll be just fine. We love you." My mom says.


The hospital discharges me 3 hours later they load me into a wheelchair and I remember the joy of leaving that place never knowing how much pain I still had to go through to finally get the end result ... walking again. I sleep all the way home.


Blazing hot pain engulfs my foot and I scream. the pills aren't working my mind screams.

"Jo, hold on I'm coming." My mom calls

My mom sprints into my bedroom and starts blowing in between my cast and my foot. The pain that blazing just seconds before just disappears.

"It's gone." I whisper

It's been 6 months an d this pain is a daily thing. Finally I start physical therapy. The day before I start the doctors take my cast off and I stop taking my pain medicine. That was the worse night of my life. my temperature spiked to 102.4 and I had horrible realistic nightmares all night. I was going through withdrawal an d it sucked. My temp. broke the next day and I went to physical therapy.


Physical therapy was a never ending time of pain! My therapist's name was Micah and he was there every step I took whether it was helping me build strength in my legs or making sure i learned to walk. He was the one who made me run on the treadmill to get me into really great shape again. my leg was chicken thin and it couldn't hold my weight anymore, I was as weak as a new baby. I didn't like it. I felt frail and it hurt my pride to know that I needed help. I hated my parents who forced me to go the therapy everyday and I just wanted it to be over. My feet hurt everyday and I cried almost every time. I swear angels started to sing on my final day as I walked out of that place in my shoes all by myself!


Now that I think about it, my parents where awesome they forced me to go to physical therapy and made me take care of myself even through I couldn't walk. Now I can run, play sports, and keep up with people that I couldn't before. I want to thank my parents for putting up with my whining, my crying in the middle of the night and having to carry me around. My parents gave me a chance to have a better and a more fulfilling life.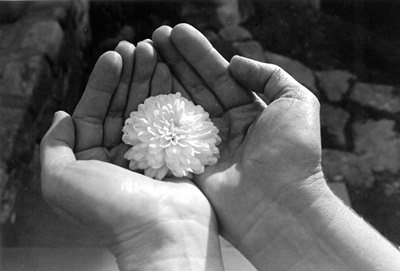 © Beth S., Marblehead, MA