An ode to my alma mater
June 11, 2011
I was on my holiday trip to Trichur when I came across an old railway crossing suddenely rekindling the memories of a begone childhood.I used to stand near those closed gates along with a bunch of girls clad in white shirt and green skirts, our ribbons swaying in the breeze.We watched with great excitement and vigour as the train whistled and sped past us.Once the gates are opened, we would plod through the slushy road with bags on our shoulders, umbrellas twisting in our hands, talking and poking.Thus we would walk amidst the overgrown bushes and trees wet with morning mist to our school.
That was eight years back when I was a ten year old studying in the 5th grade at a small village school called Little Flower High School in Koratty."Its just a ten minute walk from here", I thought as I got down from the bus.I was trying to capture the new portrait of an old village as I paced through the tarred road.Once there were fewer buildings and more trees but now there was more buildings and fewer trees.There used to be a small teashop just outside our school.When the bell goes for morning recess, we would rush into the teashop to buy tea and pazhampori.But now there was not even a trace of it left.
Soon I was standing in front of the school gates."Oh my god…where was the golden shower tree? Where was the beautiful statue of Little Flower that once enshrined us?Disappointed at first, I walked past the gates. But I started marvelling the new image of my alma mater and I was even more relieved to see many things preserved like the old chapel, the bougainvillaea, the buildings with beautiful roof tops and the playground.There was something new too, a magnificient statue of St.Teresa.
I first took a walk along the corridors peeping into the classrooms.Soon I came across V b which used to be my classroom once.I glanced in through the window. There was a cane on the teacher's table which reminded me of horrible punishments.I remembered myself being caned, standing on those desks and kneeling down as punishments for wayward behaviour.
I stepped into the playground,the heart of the school where the air is always filled with immense exuberance.We used to play Hide and seek, Seven tiles, kuzhipandhu kali, thonki kali, goli kali, pambaram and much more.I then walked towards a big mango tree where we used to sit and listen to malayalam class.I still recall the day when our teacher, taught us the poem Mambazham which was very heart-warming.Sometimes we would get some mangoes to eat with salt."Wow…the taste still lingers at the tip of my tongue".
I walked past another gate to the boarding house.I remember disliking it but the experience was quite prodigious.The boarding house was an old type of building with nadumuttam.It had a big dormitory, a mess,a study hall and many other rooms.
Since the school was run by a convent, the nuns were very strict about maintaining discipline.We had to get up as early as four to attend the early morning mass.I can picture those days, all of us children walking in the chilly morning with our heads covered in scarfs to the famous Koratty church just outside our school.
Our mess was always a mess.Sometimes a cockroach would jump out of the large rice bowl, someone would find a fingernail or two in their curry, at times there might be even a big row between the cook and seniors.It was the centre of all happenings.We were having our dinner when three of our seniors jumped out of their seats screaming and sending their plates flying in the air."Snake…snake", they screeched at the top of their voices making us all panic.When the warden sisters rushed in we were all standing on the desks holding our plates and spoons against our chest, food scattered here and there.It looked like the aftermath of a battle.Finally, we got the intruder, it was a poor rodent!
Once a ghost started haunting us in the middlie of night.We started hearing whisphers, wailing and sounds of footsteps.It went on for a week.It was none other than Anuradha, a homesick girl with the sleepwalking disease.
School life is full of stories, it is never complete.After taking one last glimpse, I left for home.For me, its time to move on.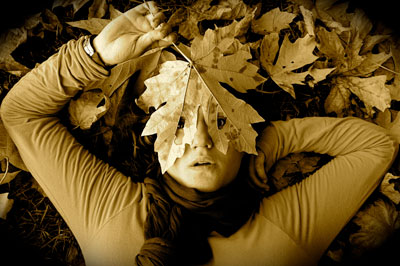 © Garrett M., Port Angeles, WA