The Ring
June 6, 2011
"Look what I found on the floor in my room." I said to my mother raising my eyebrows as I spun the ring in my hand. Years ago my mother had lost her wedding. She had ripped it off her finger and threw it on the counter after fighting with my dad. She looked for it later but never found it.

"Oh, that's mine. Your dad got it for me a few months ago to replace my lost wedding ring, that one looks really similar." My mom said reaching for it. I quickly slipped it on my finger.

"Hey, it fits my finger perfectly. There's no way it fits your finger, your fingers are bigger than mine." I said with a smirk.

"No, we were going to get it resized." She said reaching for the ring.

"It fits me perfect; I think I'll wear it until you decide to bring it in." I remarked as I curled my fingers.

"Liz, take it off, you'll lose it and your dad bought it for me." My mom said as the volume of her voice increased so that my dad in the other room would intervene.

"Dad, can I wear this ring?" I said, raising my voice so he could hear me.

"Whoever loves me more wears the ring." My dad said in a joking voice. My dad and me are so alike and he often jokes that we are 'twins'. My mom says we have a special connection when she's happy with both of us. When she's mad she says it's because we're both argumentative and rude. I'm perfectly fine with both.

"It fits me." I taunted to her as I waggled my eyebrows and climbed the stairs. I went to start my homework and soon enough, the sky started to darken.

"Liz, wanna go to Wal-Mart? I need my oil changed." My brother, Zack, asked me. I quickly agreed and after a few minutes of discussion with my parents we left. We drove with the radio on, making jokes and talking about our day. It was the perfect car ride, there's no one I'd rather be with then my brother. We drove out of Palmyra and as we both sang along to a song I realized how much I'll miss my brother once he leaves home.

We arrived at Wal-Mart; Zack went to the Automotive Service desk and talked to the man a few minutes while I looked at the key molds. We wandered around Wal-Mart for an hour entertaining ourselves while the oil was being changed. We walked back to the automotive services and the service man handed over the receipt. Before my brother could take the receipt I flung forward with the ring on my left hand and slapped my hand down and dragged it across the counter and smiled.

"C'mon honey. Let's go home, I'll let you drive." I said seriously and started walking toward the door.

"Have a nice day; We'll see you next time, Mr. Huber." The man at the desk said, clearly shocked over our young marriage. My brother nodded, turned and as he walked out I grabbed his arm. As we approached the car I let go of his arm and waited at the passenger door while he climbed in.

"Aren't you going to open the door for me?" I murmured to him.

"No. Get in now," He said between his teeth. I climbed in and started laughing, hysterically as I spun the ring between my fingers, "Don't ever do that again."

"Why? It was funny."

"It was disgusting. That's like incest."

"It was a Joke. And it was funny." I said seriously. He failed to see the humor.

"Okay, it was kind of funny. Don't do it again." He said. We stopped for smoothies on the way home, and I handed the change over to the cashier and murmured to myself about wedding plans. Needless to say, he yanked that ring of my finger and I haven't seen it since.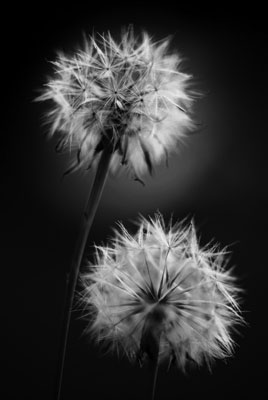 © Daniel H., Durham, NC