Clair de Lune
May 31, 2011
My fingers trace the air as I find the notes on a piano that isn't there. We are sitting in his room, he at his desk working on an essay and me sitting in an old worn-out chair looking at his favorite songs. Occasionally he looks up to see me playing the music and laughs. We don't say much, but there isn't much that needs to be said.

We are close enough that we feel without being told the other's emotions. Just one look and I know if he's mad or sad or happy. I can tell he's extremely upset and needs to be comforted when he rubs his foot along the couch. He knows that I like to be in control, and that I just like being close to people. He can tell if I'm sad even when I'm smiling.

When he puts on the song I'm just finishing looking through his sheet music. It's Claire de Lune, one of the few songs we mutually adore. We happened across the Debussy c.d. sometime in the fall. It was just beginning to get cold; there was a slight chill, only enough to make you reach for a jacket as you walked out the door. Every weekend we would go to bookstores and spend hours looking through the clearance racks.

One day, there was Debussy. I had been reading aloud from a book called French for Cats. He and I loved French and often talked about going to France. He was absentmindedly flipping through a stack of c.d.s and Claire de Lune caught his eye. The c.d. was three dollars for a collection of 20 Debussy masterpieces. Of course we got it, and couldn't help but tear into it as soon as we got back to his car. We drove to the lake and left the music playing as we drew portraits of each other. The windows were rolled down and the wind danced on our cheeks. It was the perfect day, and both of us were genuinely happy.

As we sit in his room listening to that same c.d. now I'm glad that this song reminds me of him. The way he closes his eyes when he laughs, and that he can't remember anything unless it's really important. The way he marvels at my ability to repeat our conversations back to him word for word.

I notice again the spot I have carved out for myself in his room, the chair is mine and the crate next to his bed where important things are kept. We sometimes leave each other notes to see if the other notices.

We are so close, best friends, even though we are polar opposites. I look at my watch and know that I should be leaving, but I close my eyes and listen until the end of the song. I am content in knowing that no matter what happens I will always have this haven. Even if it's just a memory, this song will always lead me here, to my best friend. To the one who knows me best.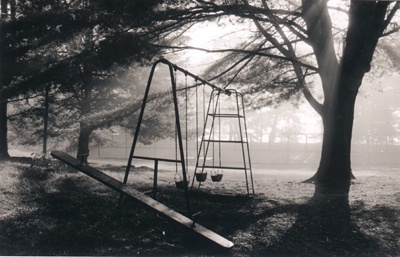 © Steve S., Marblehead, MA