Mother Knows Best
May 20, 2011
When you are little, you always hear the phrase "you can be anything you want to be when you grow up." However, once you grow older, you realize that your dreams of becoming a Power Ranger or a dinosaur later in life are highly unlikely. These words were always seen as a lie parents told children, like "eat your vegetables or you'll never, ever grow" or "Santa won't bring you presents if you eat too much candy!" until one day, those simple words were put into a different light and applied to my life.

I was three years old when I went to go see my first musical. I was to little to remember any of it, but my parents have retold the story often. They had taken me to Starlight Theater for a show that no one quite remembers. During the show, I watched the actors, mesmerized, while sitting in complete silence with my eyes wide open. My mother leaned over and asked how I liked the show about halfway through the first act, not being able to tell from the expression on my face. She says I never took my eyes off the performers, but I gave a simple nod and whispered "I'm gonna do THAT when I'm older. I'll be up there someday. Just wait." Ever since then, my love for musical theatre was born.

I worked hard every day, taking voice lessons, theater classes, and even joining a dance company just to try and reach my dreams. However, many family friends and teachers disapproved. When I would tell them what I wanted to aspire to be, they would all give me a sad smile and tell me "Thats a pretty big dream, sweetie. Don't get your hopes up" until eventually I didn't feel like I could ever reach my goal. I came home from school one day and asked my mother "Do you really think that I'm talented enough to reach my dreams?" I will never forget what she said to me next. She turned around, looked me in the eye and said "I believe that you can do anything you want to do if you work hard. You have enough talent." Those were some of the most meaningful words I had ever heard from anyone in my life. Even as a kid, I had one foot in reality at all times, never even having an imaginary friend. Her words encouraged me to persevere and continue to work hard.

As I have grown up, there are still many disapproving people who say "You'll never make it. It's impossible!" but I just remember my mother's words and continue to work hard for my goals. I may not be able to be a princess or a dragon or anything else, but if I want to be a rocket scientist, I know I'm capable of being a rocket scientist, and that's enough for me.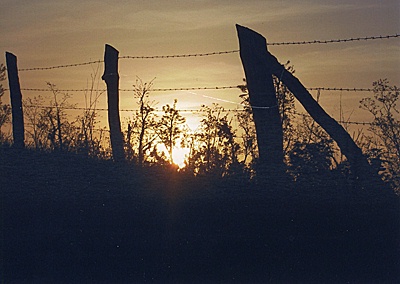 © Michael T., Letart, WV