A Dawn That Was To Be..........
May 16, 2011
He lay there thinking, remembering, thinking………thinking of his life. Every day in it had started with the same sun rising over the hills, growing brighter until it was the brightest thing around and then it was fading into the darkness that would engulf the next few hours. Was life just the same? A sun of promises that would ultimately reach the darkness, the unknown and yet that was its final destination. How can someone be certain of living if he didn't know where living would lead him to? How certain could the life and the promises it held be when where it was leading was so uncertain? Knowing that, is life just a hallucination of uncertain dreams? Dreams of the known and unknown?
Night had come. Darkness prevailed around. Somewhere out there, life was having a conflict with death, success with failure and bravery with fears of the unknown. Who knows who would win, who would lose? Life would continue to be the same, as it was yesterday and the day before, for him. These conflicts seem to be going in a far, far world, yet they seemed to be so near, so dear as his very existence depended on them. And yet everything around was so quiet, so still. It didn't seem to know of the happenings outside or was it all just a part of supernatural pretence?
And soon, the divine painter had put a few strokes of orange in the eastern realms of the sky. Far away, sounds of life had reincarnated after their death last evening. Looking at it, he realized something, something that he hadn't before. The dawn, after the night, was what he had called 'life'.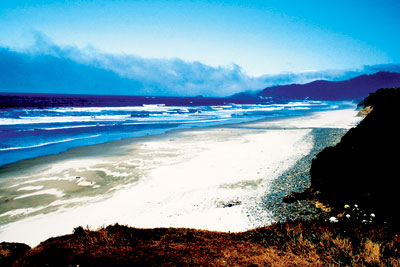 © Kristin R., Los Altos, CA