A Trip Turned Around
May 6, 2011
I guess I should have been excited, but truth I left the hospital shaking still. All week I had been dreading today tossing and turning at night, and daydreaming during the day. I was terrified that the surgery would go wrong, the thyroid would have cancer, my big sister would have cancer. Friday, in the early morning, my Mom and I left the house, took the three hour journey up to New York, and arrived right on time. Immediately after we sat down in the waiting room my fun-loving ,24 year old sister, Ali, walked through the doorway, and I was the first one to jump up, grab her into a hug, and hold on tight. My other sister, 31 year, old gentle, and funny, Eva, peeled me off of her. "You'll see her in a few hours Micio," Eva exclaimed. So after some catch up talk, a few more hugs, and a ton of good lucks we said goodbye to her and watched her go for a procedure that could change our lives forever.

After a few hours of pacing, waiting, and biting our nails the office got a call to send the Russo group down o the recovery room. It took only a few minutes to get there, but my legs shook the whole way down making it feel like an hour. We pushed through the white door and my body relaxed when I saw Ali siting up smiling at me. I was almost certain that everyone in our family breathed a huge sigh of relief. The nurses came in and told is that the surgeon who was going to do the procedure had been working for to many straight hours and was afraid to do the until he had a full sleep. We thanked them and headed out of the hospital and back Brooklyn where Ali lived. My Mom had to go back home tutor, but I stayed with my sisters and my Dad at the apartment.

Everyone was being unusually quiet and was still really worried about her. Finally, my Dad said that we should go do something fun so we took a subway Manhattan and walked around the city until we came to Christmas tree at Rockefeller Center. It was December so the tree was lit with huge lights ornaments as big as a cat. We watched the ice skaters down below. The American Girl Doll Museum had been a place that I always wanted to go and it was right around the corner! After we ran through the museum and store we decided to go to Times Square for dinner and the night. We got there and I was amazed at how gigantic it actually was. The building up close seemed so high that you couldn't see the tops of them. The neon lights and sign so heavy that they would fall at any second. We passed the New Years Eve ball as it ?change color and I was disappointed that I seemed bigger TV than it did in person. When they said that the camera adds 20 lbs they weren't kidding.

While we were there we realized that we starving and looked around for a place to eat. Down the street we saw a small, bright, and loud diner. We decide to go there and we got up close we saw that it was called the Broadway diner. The waiters and waitresses sang and danced on stages as they served you. We went and it was so much fun. My sister told them that it was my birthday so we could sit up front. We had so much fun and we slept soundly that night because we didn't get home until close to midnight. When the day of the surgery came I was so relieved that we left the hospital the next day with my cancer free sister and a memory that would last forever.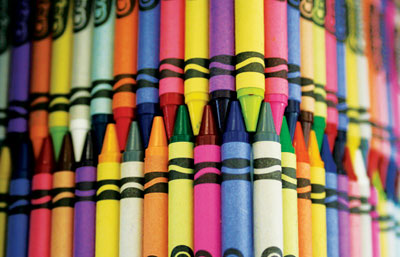 © Kaelee L., Petersburg, MI