Until she was swimming
April 5, 2011
Flying.
Weaving a bike in and out, in and out, in and out; curving and swerving though the bright rainbows of street vendors, cars, children laughing and pedestrians walking. Her hair was almost whistling in the wind, smacking her ears and the edges of her face. The sounds of horns wailed but she loved the sound of it all. She loved to take it all in on her daily commute home. It reminded her where she was, of how she had made it to the place she had always wanted to be.
Flying, flying.
Until she was swimming.

Taylor was different than the people around here. She had a rounder face her eyes didn't bunch at the creases, and though she spoke the language fluently, there was still a slight difference American accent to her speech. Japan had always been her dream and she worked hard for it all her life. She attended St. Catherine's high school while living in a small three bedroom house with her loving parents and sister in Chesterfield, Virginia. The whole family was overjoyed when she received an acceptance letter from Randolph Macon College. In 2008 she graduated with an English as a Second Language (ESL) degree and promptly moved her dream forward to Japan. She loved Japan upon the moment she arrived and soon fell into step living in a city just off the coast. Now at age twenty four she taught kindergarten through middle school English in a local to which she could easily commute to on her bike.
"Mrs. Anderson! Mrs. Anderson!" a small Japanese boy tugged on her pants as she walked into her classroom that day. When the boy spoke it, her name sounded less like Anderson and more like something in Japanese because of his thick accent. She smiled down at him.

" Yes Akira?" she said

"What…what…what are w-we l-l-learning tod-day?" he stuttered in English with difficulty.

"Very good!" she said in Japanese to save him the trouble of another translation. She loved to see her students use English, seeing her teaching come to life in them and to see how excited they were when they accomplished.
"Today we are learning how to say items of food in English."
A wide smile spread across the boy's small face. "Like tacos?" he asked innocently.
Taylor couldn't help but laugh out loud. "Exactly." She told him.
After this, she settled the whole class of about thirty six students down and began teaching what she had planned for the day. Her aid teacher, who spoke English but was more fluent in Japanse, was out sick for the day with the flu. Taylor was fine after two whole years of teaching abroad to handle the pretty large class on her own, but she was rather tired that day from falling asleep the night before on a video chat with her sister back in the States. She could feel her sleepiness wearing on her as the day continued on.
A rumble. One rumble. And everyone, even all of the children, was silent. No one knew what to think. Taylor stood there a bit dumbfounded. She'd had training for this. But one rumble No it couldn't-…two rumbles, three, five and now the entire world seemed to be shaking. Shaking, shaking. Unmercifully as if it wouldn't cease till it all tumbled down. The room began to fill with dust as entire boxes of chalkboard chalk fell out of their place and shattered onto the tile floor. Desks shook, chairs fell, children wailed. Rumble, rumble, crack, break, scream, rumble, cry, rumble, shake, break, wail, rumble, rumble. And then suddenly it ended.
"Is everyone okay?" Taylor's voice shook a bit from shock.
Some children got a few cuts and scrapes from falling items or being knocked around a bit but there were no major injuries throughout the school building, Other teachers came by before gathering all students in one room and preparing them for an early parent pickup.
All Taylor could think was how odd it had been, and how no one had predicted it, but she guessed that's how life was sometimes: unpredictable.
The classroom was in shambles. All of the materials that she'd accumulated in her time her for her students: gone. She was very thankful though, that the children were okay. She stayed late at the school to ensure that all of the children, every single one of them, made it home safe and sound. From there she got on her bike and began her ride home…until she was swimming.

March 11th 2011 a size 9.0 earthquake bombarded Ishihomaki, Japan at roughly 2:46 pm (in our time zone) causing a tsunami to hit the shore, destroying everything in its path. Taylor Anderson, the first American victim of this tragedy, was riding her bike home from teaching when the tsunami swept her away. After the original misleading call that her body had been found, on March 21st the Anderson family received a call from the US Embassy in Japan confirming her death.

"Wherever you are at this moment, please take a moment of silence reflecting the significant impact of Taylor's life on so many, most recently the children in Japan who benefited from her caring and gifted teaching…and on the fragility of human life"
Robert R Lindergren, President of Randolph Macon College

Please go on to St. Catherine's School website and donate to the Taylor Anderson '04 memorial gift fund, which will benefit relief efforts in Japan.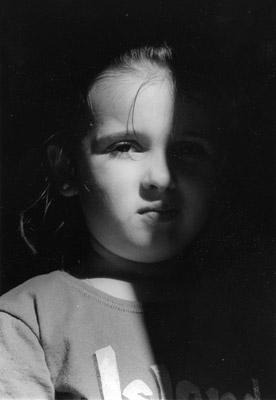 © Allison M., Westport, MA