CASTLES
April 3, 2011
I used to count to five every morning.
One. I'm ready. My jumper is on, my shirt is clean, there's a bright red ribbon in my hair.
Two. Two brown sketchers. I laced them carefully, bunny-ears style.
Three. I'd eat three orange slices and give the rest to my mom 'cause I was already full.
Four. I checked to make sure all of my binders were in my purple Jansport backpack: Math, Language Arts, Science, Social Studies. Check.
Five. This one was my favorite. I was five years old, and I was ready to take on my world. I'd close my eyes and clench my fists real tight and pray to my mom and my dad and God and the tooth fairy that something good would happen that day…something REAL good, like I'd find a puppy or make another new friend or maybe even get someone's extra half turkey sandwich.
Most days, my counting would work. I didn't forget a single binder and my ribbon always got me lots of compliments. And my mom loved eating my orange with me. But some days, I'd leave the orange on the table and she'd forget to pick it up or she'd say "Tess, I'm not hungry today" and I'd be confused. I'd say "Mommy I PROMISE this is the best orange I have ever eaten" but she'd just tell me to get in the car and be quiet 'cause she'd been crying again. She thought I didn't notice, but I always did. Her eyes would stay red and puffy for six whole minutes and I'd always see an eyelash on her cheek. Every time I saw that eyelash I wanted to go touch it and take it off her cheek and make a wish. I would wish that she wouldn't cry and she'd always eat my orange and daddy would stop yelling all the time. I would wish that baby Luke would grow up to be big and strong and save the world like our parents did. But I never touched the eyelash, I never made the wish 'cause I thought she might get angry. And if she got too angry, she might not eat my orange the next day. And maybe I'd make her so mad she wouldn't even like oranges anymore.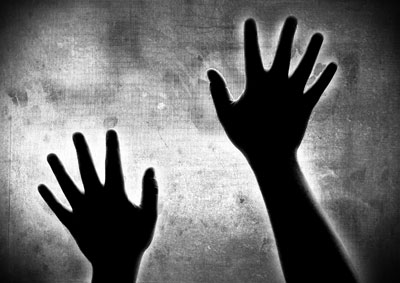 © Andrew F., Lake In The Hills, IL