Frozen In Place
March 5, 2011
I remember the day everything collapsed from right under me. The day that I was frozen in time while the world kept spinning. The day that changed my life….

It was the summer before sixth grade started. The summer before my first year in middle school. During that summer my cousins from Chicago were visiting us, as they always do every two years. I had a new book addiction, Twilight, way before it became so popular. Way before people started to hate it.

It was July that my mom found out that she had cancer. Leukemia. A deadly cancer that involved her blood cells. I was too naïve and uncaring about listening to the details. I should've paid more attention to her.

As months and chemotherapy appointments flash by, I went on with life as normally as I could. The only people who knew my mom had cancer were close friends and relatives.

I can remember it all. The waiting at the doctor's about her therapy. Staying with her in the hospital when she had those chemotherapy appointments. Watching as she slowly faded away from us.

Physically, she started to change. She started growing some warts or bumps or something. It was so long ago. I remember as months pasted by, her hair started falling out. She had to wear a wig by April or March.

Emotionally, she was still the same. Still fighting for her life. Still loving and caring for me and my brothers. Though I knew she wouldn't last for more than a year. I could feel it my heart. She wasn't going to make it.

During this difficult time, I started to drift away from her. I spent more time on the internet, thinking that if I pushed her away, I wouldn't hurt so much.

I was so wrong.

And I remember the day it all stopped. When worrying about my mom stopped. When thinking that my mom would've died while I went to school, stopped. When everything concerning my mom, stopped.

It was on July 20, 2009.

I woke up to the sound of sirens outside my apartment. Ambulance sirens. I jumped out my bed and rushed out into the hall. I heard my mom cough. And cough. And cough.

When would she stop?

I stared as my mom coughed continuously, while people put her on a gurney and wheeled her away. My brother yelled out to her, "I love you Mama!"

I knew that was going to be the last time I would see her alive.

I stared at my laptop screen in silence, not really reading the words, the sentences.

It was hours before we finally got the news.

Slowly my uncle walked into the room and said, "Your Mama's dead."

My whole world froze.

*********


I still remember that day clearly. It haunts me at night, everyday over and over.

I'm still living. I'm still walking. I'm still moving on.

Sometimes, I still remember the things that I could've done. The things I should've done.

But sometimes, you have to move on.

And my whole world started to spin.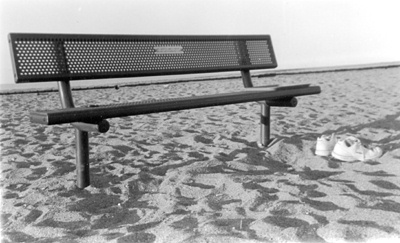 © Jenna H., Marblehead, MA