I am red.
March 9, 2011
It was a fast goodbye and I stepped onto the bus, taking a quick look back. I found an empty seat in the middle of the back row and sat to think. Often times buses take my mind on trails as intricate as the ones we were driving on. Somehow though, my mind managed to stay much more fluid than the hectic stop and go traffic. My mind moved rapidly from one thing to the next as the things around me triggered different thoughts.

Suddenly, as I observed my surroundings, I felt more Peruvian than any of my siblings.

My brother had abandoned strong ties to the country he grew up in. He still carried it with him but the time had passed where he would call this country home. I even remember him saying, "If I ever moved back to Peru, I don't think I would like it." He had fond memories and he had difficult memories, but he had moved on to a new city a long time ago.

Elizabeth was adopted at two months old and although her blood is red and white like this country, she has never had to work for her patriotic pride. She had always looked the same as those around her, people assumed she was like every other Peruvian. Sometimes, she wished it were different.


Me on the other hand, I had to work to belong here. I had to prove myself. That's what set me apart from Elizabeth. I had to learn the songs. I had to know the dances. I had to take pride in a soccer team. I'm not sure if I will ever know if my actions and desires came as a part of me, or because I so desperately wanted to be recognized for my red passport, for my birth country.

But sitting there I also realized I was so very different from everyone around me. I knew the jargon but at the end of the day I was the one speaking English on the phone. I now realize the irony of my sister and I, always being defined by our appearances. I craved her dark features and thick black hair while she couldn't help but wish she could be freckle faced like her family.

I knew the time would come when I would move on from this place, from the home my parents had chosen twenty seven years ago. I supposed I would one day turn into my brother, cherishing his heritage but not feeling like a part of it. I didn't deny it like I did before. But still, some part of me still lived like I did three years ago, defending my place in my birth country.

My two passport countries share the color red. We all share the color red. It's the blood running in our veins, the blood that keeps us human. We are all red. We are all alike.

I felt Peruvian and I felt so very different but I felt alive and red.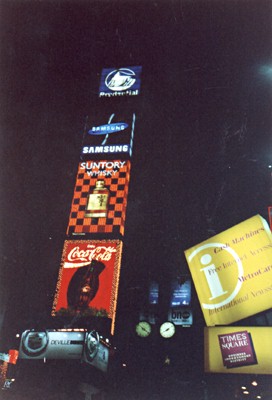 © Benedict C., New City, NY