experience
February 15, 2011
I tried to keep myself from pouring tears, but the pain was too much. My best friend was leaving forever. It felt like this was going to be the last time I ever talked to him. It also felt as if he was dying from my life. I was also worried when he left; he was not going to remember about me, he would totally forget his friends back in the USA and have much more fun with his new friends. After I dried my face, I sucked it up and picked up the phone. I looked at the number from the paper and started plugging in the numbers. 973-……., "I am sorry but the person you have called is not available at this time, please leave your name and a message, Thank you." Beep.

"So I guess this is it, I wanted to say that I'm going to miss you and to wish you luck in your new home." I said, hanging up the phone. "I can't believe he's really leaving."

I wasn't even going to get to say goodbye. Hopefully he will listen to the message and call me back, I thought.

I sat on my mother's bed, and stared at the mirror for 30 minutes having flashbacks about Chris and our memories. Thinking back to the second grade science fair, where Chris was my partner and we did an amazing volcano.

Finally I stood up trying to forget about that kid. "Ring, Ring." I got a big smile on my face thinking it was Chris calling back. I rushed to the phone. "Hello, I'm so happy you called me back, I thought I was never gong to talk to you again!" I said speedily.

"Umm okay, is your brother there, I need to tell him something important." My aunt said on the phone. I was so depressed that I slammed the phone.

"Chris did you call Chris to say goodbye?" My mother asked me.

"Yeah, I left him a voice mail, he wasn't home."

"It's okay. We'll go visit him when we go to Colombia."

"Mom I know you're trying to comfort me, but Chris has been my best friend since I was in pre-k."

"I know, but it's not like it's going to be the last time you see him." My mother said convincingly." Then it hit me. It wouldn't be the last time I'd ever see him so why should I worry so much. I was going to continue life with one less friend. I don't know why I was so sad it was not like he was my only friend. I went through my elementary life like I was missing somebody, but I was happy with my old friends and new ones. We planned a couple of trips back to Colombia over the years but they all got canceled because of financial purposes.
5 years passed since Chris left. I was in the airport, preparing to say my farewell's to my parents and my brother. My aunt made travel plans to Colombia. So she invited me to go with her and my two cousins. It was going to be hard for me because it was the first time I was going to go to Colombia without mom and my brother. I was drinking coffee, when the announcement went on for our flight, which was when I started feeling the butterflies. We slowly walked toward the first security checkpoint. I hugged my mom and got the feeling to cry, but I held it in. We said our final farewell's and walked toward the big glass window, we turned and waved goodbye.
***

My first day at school was the day I met one of the coolest people I'd ever known. His name was Christopher. During our time at school we had lots of fun. Over the years in that small pre-school, we learned that we had a lot in common. After our days in daycare we moved on to Hillcrest elementary school. In elementary school we continued our friendship. The best thing was that Chris was in my 2nd grade class. We had lots of good memories in that school. We had a school play and we were partners for the science fair. Between second and third grade, Chris told me the bad news. He was having a farewell party to go to Colombia, although he was my best friend I new that it wouldn't be the last time I see him.

***

When we got on the plane there were many people from different places and cultures. I tried not to stare at them because it was rude. We took our seats on the plane and settled down. On the plane ride we saw "12 Rounds", which was exciting because I had never seen it before. The rest of the plane ride was peaceful and was a good place to take a nap. "It's a five hour flight to Colombia, so I'm going to take an hour nap." I thought to myself. I couldn't stop thinking about what I was going to do when I'm there. "Are we landing? Oh my gosh! I'm not ready. I've got to put my shoes on; they're going to leave me on the plane!" I said, rapidly waking up from my nap."

"Chris, Chris calm down there still two hours left." My aunt said trying to calm me down.
"Oh, really? I thought I slept through the five hours." I said relieved. The plane was finally landing after five hours. My heart pumped with joy from seeing my family again. When we finally stepped in the Colombian airport, I smelled the fresh air of this beautiful country.
We landed in the town were my mom's family lives. When I go to Colombia, I always spend time with mom's side of the family for a couple of weeks then go where my dad's family lives. For the first day there we just settled in the house and organized our rooms for the night time. The next day my two Colombian cousins and my American cousin and I went to go play soccer. I was excited to see how good I was compared to Colombian soccer players. Unfortunately, I played terrible that day. In those couple of weeks we went to beautiful parks in the mountain side, walked all around the city, and purchased souvenirs. In the last week we stayed over my other aunt's house in the other part of the city. I played a ton of soccer there. That aunt lived in a private condominium. So we could walk around with no worries of danger. The day came to go to the other part of Colombia to visit my dad's part of the family. They lived another five hours away from there by bus. I didn't enjoy the bus ride because I was trying to eat while the bus kept jumping up and down. After the horrific bus ride through the mountains, we arrived. My aunt, uncle, and cousin were waiting for me at the terminal. Unfortunately we split right there. I was pretty lonely there because my cousin was fifteen but she was very busy with homework and stuff. The good thing was I had my own room with a big bed and big TV. The bad thing was that at night it got very hot, and I had no air conditioning. But when I finally settled down after the first week, I found my friends number.

Christopher lived in the same town. The first time I called him, a lady said he was out of town. The second time his mom said that he was coming back soon. When soon came I felt lucky to finally talk to him. I was right, I contacted him. He was quite surprised when I spoke to him. Regrettably I called to late and he said he could come in a week or so because he was going to visit his sick aunt. When he came, we went to play soccer with my uncle. It was pretty fun, but we had a rivalry the whole time about who was better. The next couple of days were pretty lonely. Then my aunt permitted me to sleepover Chris's house. I was packing my close with a big smile on my face. When they picked me up from my aunts house we went everywhere exploring the town in which my dad grew up in. I visited were my dad, uncles, and grandparents lived, a long time ago. At the end of the journey his family invited me to eat at a regular restaurant. I was very fortunate to be having this much fun with my best friend.
I realized that the time Chris and I were apart, I missed a lot of his life. When we went to Chris's house from the restaurant, I settled into his room and we started conversing. He told me that he represents Colombia in these horse riding competitions. His job is to train the horses to follow his every command. Chris also said he was one of the best in Colombia. The following day was Sunday; it was once again a sunny day. And I couldn't wait to have another day of enjoyment. I woke up with little memory of where. I was. After a brief moment I remembered were I had spent the night. Then Chris returned from the bathroom and said "Chris when your ready were going to eat breakfast."

"Alright, thanks ill just go when you go." When we went down to the dining room, we sat next to each other at this huge dinning table. Chris's mom brought a big plate of home made Colombian food. I was drooling just looking at the plate. She settled the plates down and said
"Don't be shy dig in Chris."

And we both answered "Thanks." She chuckled because she was talking to me and we both answered! After that delicious meal I showered and we left for another adventure. Chris's dad parked his car in an unfamiliar place. When we got out of the car, I had all of my attention at this strange tent with big lights shooting out of it. When we entered this strange tent, I saw the center stage look like a circus show. We found our seats in the enormous tent. I was confused and still wondering what we were doing there. The lights turned off and there was a strange voice coming from the speakers. Out came this man with a funny looking costume. He came out with a big, clean pig. The pig unexpectedly starts running in circles and doing tricks. After that amazing performance from the pig, I realized that we were in an animal circus. It was an incredible experience. After the circles we took off to Chris's dad's farm. On the way there I got excited because they told me they have some horses, and I could learn to ride them. This wasn't going to be the first time I was going to ride a horse but it was the first time alone were I had to control it. When we arrived I greeted the guy who took care of the farm for the family. At first I thought that he went back fourth from the farm to his house like a job. But I was wrong he lived there. He was a nice man, like in his middle ages. For the first hour I just explored the farm with Chris. It wasn't a big farm; it was the three horses in their stables connected to the house, and this big open space for the sheep and crops. After, Chris introduced me to his horse, Storm. It was big, and had white, shining, straight hair. The hair on its body was clean, and fluffy. Chris rode it for a while just to show me how to control the direction of the horse. I found out that there's not much to it. I just pull the leech either to the left or right, or pull it back if want you it to slow down or stop. The thing that shocked me was that there was so much gear to wear before going on the horse. My heart was pumping rapidly. The farmer took out the horse next to storm. It was big, and black. It wasn't as beautiful as Storm, but I didn't care I wanted to ride him. I had put one foot on the saddle and they helped me to put my other foot on the other side. I settled on the horses back as I did my first command. I whipped the leech and horse sprinted off into circles on the farm. I kept doing that and learned that it was simple and fun. I felt the wind blowing in my face. The feeling was extraordinary, I felt like there was nothing to worry about. And like this was the last moment of my life. This memory was a once in a life time experience!

Unfortunately I haven't seen him since that day. Every time I get the chance I give him a call. Although we continue to be friends I still wish he hadn't moved.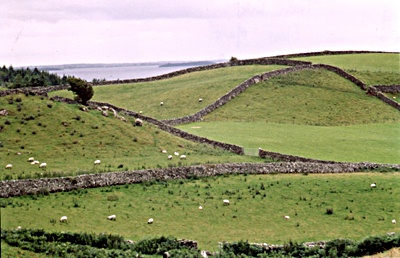 © Eileen M., Milford, CT