Chasing Cars: My Best Friend
February 13, 2011
There are times when we listen to a song and remember all the memories that go with it. And listening to that particular song brings back that time and day when you were either very winsome, gloomy, or furious. But for me, listening to this song reminds me of all the wonderful memories I had with one of my best friends. And surely I know, that I wouldn't forget that song, my best friend and those memories.

A song written by Gary Lightbody, the lead singer of one of my favorite bands, Snow Patrol, wrote the song I love entitled "Chasing Cars". This is from their fourth album, Eyes Open. Plus, this song became popular when it was featured in Grey's Anatomy. For him, this song is the "purest love song". The phrase "Chasing Cars" originated from his father when he was infatuated with a girl. It is because it's like a dog chasing a car. You'll never catch it and you just wouldn't know what to do with it if you did.

"Chasing Cars" simply remind me of the memories I have with my best friend "Superman". He being one of my best friends is truly a blessing because I know that he will always be there for me no matter what may happen. He also became an inspiration and helped me improve for the better. He was there in times of victory and defeat. He was the best friend I always longed for. He always makes me smile and happy whenever I feel low. And I appreciate it when he sees the best in me and when he accepts me for who and what I am no matter how many mistakes I've committed. And even though he has flaws, I fully accept him and love him as my best friend.

Based on my understanding on the lyrics and experience, the song simply means that we would just ignore everything else in the world and forget all the bad things that going on and just be with my best friend having the perfect time together even if it means wasting time as long as we are together. The phrase, "I Love You" has been overused nowadays and has lost its true meaning so it's difficult to really express the meaning we have inside. And because of him, I became a better person. Even though I may not remember some of the good times we had, I just know that I love and will keep on loving my best friend, "Superman". And even though we don't know what may happen next, we'll just have to make most of our time together in the present moment.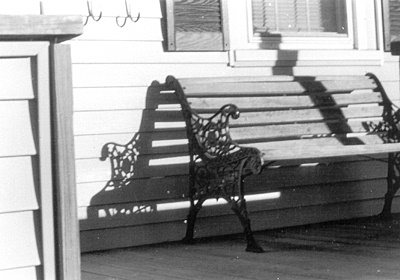 © Lauren O., Weymouth, MA