A Mother's Struggle for a New Life
February 18, 2011
This story is dedicated to my mother.

"Youth fades, love droops, the leaves of friendship fall ; a mother's secret hope outlives them all. I remember my mother's prayers and they always have followed me. They have clung to me all my life ." -Abraham Lincoln

I always go back and remember the stories she would always tell us, of how her life has been a struggle and how she wanted us to be successful in life. That's one of the reasons she came to the United States, to show us to never give up and to stay strong. In the year 1986, when my mother Mayra was seven months pregnant, She had long black curly hair and soft white skin .She had two little girls named Mabelle and Marisol. They lived in the city of Chimaltenago in Guatemala with our dad, her husband, Oscar. One day she started to realize that there wasn't enough food and she nor our dad had enough money to buy anything enough for 4 people.


She thought to herself for a second, "There is no way I can live like this, especially with a baby on the way."

At that time she was seven months pregnant and decided to tell Oscar dramatically, "I need to go to the United States. It's the only way to make our lives better."

She was thinking nervously pacing back and forth . He supported her because he knew that her was the right thing to do. Therefor, she decided to sell her things to raise some money and her cousins also supported her and gave her 100 dollars each, Guatemalan money it's 500 quetzales. Some family members didn't support her, they will always bring her down !

People would tell her "You're insane for traveling pregnant !! "

No matter what, Mayra stood strong and didn't listen and continued what she wanted to do .

Then she said bye to her family. It was very hard to leave her mom and dad behind. On November 21st she was afraid because the coyotes were smoking pot and doing drugs while showing her the route to get to L.A. She had to hide in curtain place so the authorities wouldn't find her, she had no idea what was going on . She ran a lot and walked rapidly . Finally, November 22 at 1:00 o'clock in the morning she arrived in Los Angeles.

My mother was as brave as a lion and wasn't tired of trying .She immediately started working as a house keeper. After two months, she had a little boy she named Oscar Steve Jr. and eventually a year later she brought her husband Oscar, Mabelle and Marisol. After a year being in Los Angeles they got their own apartment in Downtown and began a new life. Nine years later they had a baby girl named Sharon. Even when Mayra had a baby , she continued to still go to school and work.

Mayra was a very intelligent woman and she always did what she thought was right ; and she never gave up on her dreams until acheved them . Mayra stays strong no matter what is bothering her she still keeps her head up and doesn't listen to what people have to say, she never lets people affect her . She religious women who believe that god can fix anything you want him to .She loves to share stories of when she was a little girl and how she always didn't get what she always wanted and now that she followed her dreams , she did get her dreams , because she worked really hard for it .

For the first time, in 18 years, half of the family went to Guatemala in 2004 . The family they had in Guatemala was overwhelmed, everyone was very excited. Ever since then, they go when they can .. They got closer to their family in Guatemala. Sharon got to meet her cousins, that she didn't know she had and her grandparents and aunts and uncles.

Sometimes I wonder, "How would life would be in Guatemala, if my mom hadn't made the decision to come to the United States?"

I'm grateful for what my mom and all of the family has done for me, even if I don't show it I'm truly thankful and proud of my mom. She taught me so many things like to be strong and to persevere in what I want to do in life. Once again, thank you, Mom. I love you!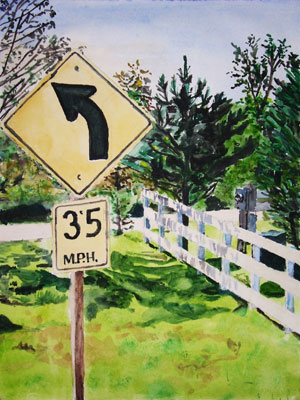 © Tim K., La Crosse, WI