I Think My Sword Is Sharper
February 14, 2011
The art of my craft does not excite me nearly as much as I feel it should; the art of writing. What words do I speak to break the hearts of those that read them, that inspire and create emotion that once lay dormant? I cannot simply find them in the air, cannot simply reach into a cupboard and pull out a box. I wonder how those who write for life find the ideas, the passion, that leads them to the success of immortal glory found within the passages of ink.

I must wonder the joys these people get. The sudden high of an idea, an experience, does not capture me for more than but an hour. How do they sink their teeth into material for so long? Collecting spirits and themes, symbols and plots for years and years, perfecting what is dull and ragged. I do not see beyond the week. I seem to be unable to express my true meaning. Instead I spell out words that mean nothing; that leave empty trails behind. I deliver dead details and lessons unworthy of lecture.

What births a masterpiece -- the writer, the idea, the obscurity, the persistence, the perfection, the imperfection? How do they dig deep enough into human emotion to create a Great Gatsby or a Mockingbird? Does historical unity bring the great American novel? Or is it the idea in itself? Is it the laziness that ruins any chance?

What of those who dream and create and build wonder upon wonder and find no recognition, those who are swept beneath the ashes of others? What has their craft done for them? What does it do for anyone?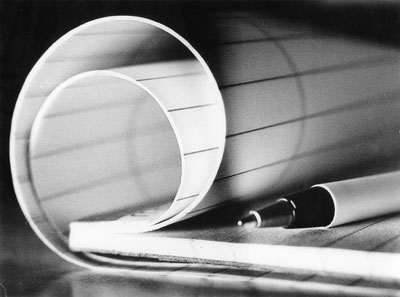 © Samantha M., Bethel, CT