Twenty-Fifth of June: My Story
January 22, 2011
I'll start my blog by writing about the day that every Michael Jackson fan - or fanatic or admirer - dreads.
The twenty-fifth of June.
For me, a mid-teen having to endure the delights of high school, it honestly went by a blur. I do not remember any specifics, honestly. I was younger then than I am now and for me it was really traumatic.
Not, though, in the way you'd expect or imagine. I did not hear the news and break down into hysterics like all the papers made out all fans did. I did not do that. I was confused and hurt and beyond hysterical levels.
On the inside.
Externally I was cursing my very existence, wishing in some way or another than it could all be one, huge, hideous nightmare. But it wasn't. After 18 months, 28 days, I am only just starting to get to grips with the fact that this is my reality.
This is it.
I have never been the most observant of people, so nowadays I realise that it is imperative to try and capture moments in my mind and keep them there. Sadly, I'm also beginning to realise that that never works. No matter how hard we grasp them and tuck them away in the corners of your mind, memories will always fade. They make room, by default, for new ones. I wish they wouldn't, but it's just the way it is.
This is one of the reasons why I chose to write my twenty-fifth of June down.. Because I already feel it fading..
I woke on the 26th of June 2009 at the usual time. 7AM (UK Time). I opened my eyes as I had done every day for years before. But this time was different.
I had not stayed up to watch the news as I usually did. I went to bed earlier, which is a decision I regret to this day.
So when I opened my eyes the following morning, my mother walked in to open my curtains and I knew something was not the usual. My mother's greeting was somewhat different. She did not say good morning. She walked to my window and as I sat up she looked at me.
And that's when I heard the news that has haunted me ever since.
"Michael Jackson died last night," she said.
At the time, the news reported that Michael Jackson had died around noon LA time on the twenty-fifth, which was very late at night UK time.
I could not quite believe it.
I can still see what I saw through my eyes at that moment:
Nothing.
I saw my blurred bedroom and my mother's face. I made no comment, I don't think. And if I did it must have been incoherent because I do not remember it. The news was on as I came into the kitchen for breakfast, news of Michael's death blurring too loud out the speakers in the sealing. I did not watch it. I did not want to see it.
The journey to school was painful. Even through the maximum volume of my iPod I could still hear the news blaring through the speakers of the car. My mother turned up the volume as Michael's songs were played on every radio station - she danced as she drove, even though I knew that they were songs written by a man she had not given a single thought about since she watched him live in 1988..
Now. The next step is where the blur begins.
High school, the day after a man such as Michael's death - well - you can imagine what the popular subject of conversation was.
I did not speak of it. I arrived at school around 8:25 in the morning and school begins at 8:45. So I had 20 minutes of agonising silence to wait. Classmate after classmate entered the form room - each announcing that Michael had died as if they would receive some kind of prize- each crushing my heart a little more. By 8:40 another classmate entered and announced the same news that all the others had - but finally - thankfully - someone, I do not remember who, turned to them and announced that of course everyone knew and that maybe we should place a not on the door saying 'We know about Michael Jackson.'
I was greatly thankful to this person, as I was beginning to wish I was deaf. I did not want to hear it anymore. Never again.
As form time began and our teacher arrived, I was hoping that that would be the end of it. That the conversations and whispers around me would be silenced by a lecture or something of that sort.
My heart was only to be crushed again when our teacher opened a web page and began to play the 'Thriller' short film and turn off the lights.
I watched and my eyes hurt. But of course, no one noticed.
No one noticed the unshed tears in my eyes.
No one noticed how I knew ever word, every lyric.
No one seemed to care that I was one of the fanatic fans that they talked about all day.
No one noticed my attitude. My broken heart.
The day went by a blur after that. In history class, on the back row, I sang Billie Jean with one of my close friends when the teacher momentarily left the classroom. I couldn't even sing all the lyrics out loud.
Others later used this to claim that I was never a fan, but on the contrary, I was fighting the tears that I still had not shed.
I cannot remember when I did shed those tears, but I do remember how painful it was.
There is no way I will ever be able to get those moments back, and my memory has rejected them.
But all I know is that I loved Michael Jackson. and still do. Always will.
I later went to Venice two weeks later.
I had still not watched the news, or listened to the radio, or read the paper since Michael's death.
But the airport broke it to me. They are no where near subtle with their news stands.
I saw all the awful font that I'd blocked out.
And not just a little bit.
I saw it all at once.
It was in Venice that I cried. I felt miserable. I did not enjoy the trip at all. My mother than became upset thinking that it was the trip that I was not enjoying. It was not. It was missing Michael that I was suffering from.
It was at the airport that I bought the first piece of post-Michael's passing journalism. It was an independent, kind and none bias magazine, celebrating Michael's life.
And that is the key word I would like to emphasise to you.
CELEBRATION.
I try to celebrate Michael's life these days, try to forget all the bias and hateful lies. Even though there are those that do not like it, I know that is what Michael would want.
And though it is hard not to fall back into the darkness of grief and heart-break, I pledge you this:

"If you enter this world knowing you are loved and you leave this world knowing the same, then everything that happens in between can be dealt with." - Michael Jackson

Sometimes, finding peace within yourself is all you can do to make it through the day.

If you wish to post your 25th of June experiences then please do. Sometimes it feels better to share.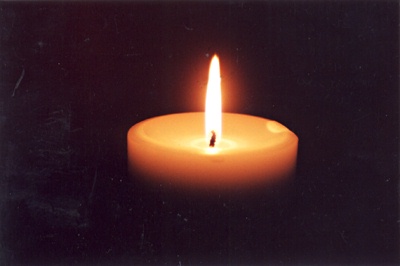 © Ashley D., Philadelphia, PA