Stream of Consciousness
December 31, 2010
Asian man playing the piano watching the clock ticking away I see to my left a rather itchy coat hanging on the wall yes it is itchy I can tell because I wore it once only once because I wanted to see if I liked it quite obviously I didn't like it otherwise I would wear it but then again it's not coat whether anyway now is it you see it was my fathers coat I should probably get rid of it not for that reason well actually yes for that reason but also because it is too itchy for my tastes when I was a child I hated to wear itchy clothes my mother would always make me wear a tuxedo to walmart because she had a very dark sense of humor and that explains why I dislike walmart and bow ties but I digress.

I was supposed to go to Mague's today. I feel kind of bad for not going, mainly because I haven't had Mexican food in a very long time. I might go tomorrow, but they're closed on Mondays. Not Tuesday. Tuesday is a bad day for such an activity. Maybe Wednesday. Yes, Wednesday I shall go. And when I get there I will turn to Carla and tell her I have been looking forward to this trip since Saturday and she will look at me and begin describing how much she loaths my awkward small talks. I can't say I care for Carla, and I think she feels the same. We have a mutual relationship, where I call her Carla and she calls me Racist Pig. Something tells me her name isn't Carla, but I can't quite put my finger on it.

I had some very good tea today. It was Silver Needle with peaches. I love peaches, and I hope you do too.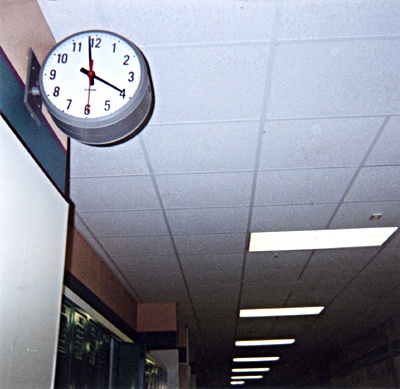 © Blake B., Highland Village, TX