My Father!
December 30, 2010
Henry James once defined life as that predicament which precedes death, and certainly nobody owes you a debt of honor or gratitude for getting him into that predicament. But a child does owe his father a debt, if Dad, having gotten him into this peck of trouble, takes off his coat and buckles down to the job of showing his son how best to crash through it.
Uptill now I was not even aware of the things My father has taught me or of how much he has Influenced me. I really have learnt a lot from him in every possible way. My Father's name is Dr. M. Ashraf Awan and he is a doctor by profession.
Life was always a struggle for him, living in a backward area, Noshera (Not the one near Peshawar) in the Khushab District where there were no such things as public schools and to get education was close to impossible. My father is one of six children in his family; Although my grandparents could afford to provide full education for all of their children most of the people were against school education in that region so my grand father who used to drive trucks city to city supplying goods from one place to the other shifted to southern punjab region so that they could provide education to their children and that's where my father began his studies in a proper manner. He tells us that It was the sixth grade in which he got admission and the very first day he was asked to read out an application to the principal for a leave and all my father could do was to read ABC to Z.. As that was all he had studied uptill now. It was from that point onwards that he became a doctor by working really hard.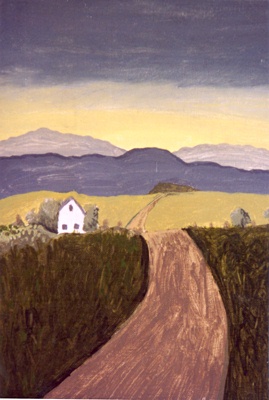 © Alisa L., Tracy, CA