Different
November 29, 2010
From about sixth to eighth grade, I sat with Alice, Erika, Christy, and Beatrice, and ate my lunch. They seemed so popular and loved by everyone. I remember a time before they became so popular and fabulous and too glamorous for lesser people. It was either third or second grade when I joined their Girl Scout troop. We all were in the same elementary school so it was only natural we were in the same troop. Everyone else knew each other, so I guess I was the awkward new girl. These girls all knew each other since kindergarten, so I had no clue who they were or what their personalities were like. There was one girl I knew, though. Her name was Alice, and she was in my second grade class. When we met, we were instantly friends. She introduced me to all the girls in the troop, saving the now-popular girls for last. They were in their own little posse, secluded from the rest of us as they whispered and giggled behind their hands.
"Hey, guys, there's a new girl in our troop," Alice said. The girls froze and stopped to analyze me with critical eyes.
"That's Christy." Alice pointed to the girl with long chestnut hair and brown eyes.
"This is Beatrice." Beatrice was the somewhat chubby yet slender girl with blondish brown hair and blue eyes.
"And that's Erika." The girl with shoulder- length dirty blonde-hair regarded me with her calculating brown eyes.
"Christy, Beatrice, and Erika, this is Kristin," Alice introduced.
"Hi!" I exclaimed in my overly hyper voice. They muttered a few reluctant 'hello's before getting back to their whispering. I was so stupid and naïve back then. Whenever I met someone, I instantly regarded her as my friend, which was foolish when I look back on it. I thought those girls were my friends just because I met them. I planned on being there for them if they needed me to, and I assumed they would do they same for me. I had no idea how wrong I was.
Gradually, as we grew older, out troop grew smaller and smaller. In a way it made it easier to have trips with fewer girls. One trip I remember particularly well was the summer before our freshman year in high school. We all planned to go to great Wolf Lodge to kick off summer vacation. Great Wolf Lodge is this amazing indoor water park and lodge, and we were going to stay for the weekend, getting there Friday night and leaving Sunday. At that time there were only about seven girls left in our troop, me, Alice, the posse, and two other girls, Sasha and Natasha. Sasha and Natasha weren't part of the posse, but they certainly hung out with them a lot. We were all having fun on the various slides and pools that were in the park, and we were all just relaxing in the wave pool when Alice and Christy wanted to go on one of the slides. The rest of us weren't feeling up to it at the moment, so Alice and Christy went to go wait on line for the water slide. The rest of the girls were all floating around in a circle talking while I treaded water behind them, only half-listening to what they were saying. While the rest of the girls were talking, Natasha turned to look at me. I looked at her curiously, wondering what she wanted.
"Hey," Natasha pointed to an area on the other side of the park. "I think Alice wants you over there." I looked in the direction she had pointed, and not only did I not see Alice, but I also knew that she and Christy were on line waiting to go on a water slide.
"No, she's not. She's waiting in line with Christy," I explained while giving Natasha a puzzled look. She simply blinked and turned back to the conversation. In that moment, it felt as if someone had stabbed me right in the chest with needles and I was bleeding into the water while they just sat there and talked. She had tried to ditch me. She didn't want me there. None of them did. I turned and dove into deeper water, feeling hurt and dejected. I blindly swam to the deepest part of the pool, wanting to be far away from those girls. I swam below the surface, letting the warm water slip over my skin like silk as I tried to gather my thoughts. They obviously didn't want me there. As I looked over my memories, I noticed that no one seemed to be eager to hang out with me, and that I always seemed to be left out when we did activities together. No one ever jumped to their feet to be with me. With a sinking heart, I realized that I was never part of their group, nor would I ever be. I choked out a sob and I watched blankly as the air bubbles floated up. I surfaced and watched the girls with narrowed eyes. I didn't want to ruin the whole trip by letting my emotions get in the way. Besides, no one really cared anyway. No one even noticed anything was wrong.
Much time has passed since then, and out Girl Scout troop is down to five girls: Alice Christy, Erika, Beatrice, and me. When our meetings are over, we have some time to just chill and talk to one another. Alice and Christy usually pair up together to talk, and so do Erika and Beatrice, which leaves just me to stand alone, torn, and confused. Why must they all be so glamorous and pretty and well-liked by everyone? Even Alice has changed. She's shed her glasses for contacts and dyed her hair black. We used to be so close, and now we don't even talk to each other anymore. She was probably only friends with me because she felt bad for me. Now, she and the others are too busy climbing higher and higher on the social ladder as I watch from the bottom rung, feeling so naïve and stupid and actually believing they were my friends. I've learned my lesson. I understand now. They're so different from me and so special, and I know they probably can't help it. But at the same time, I can't help but be different, too.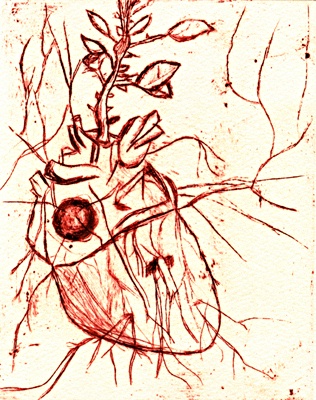 © Elaine S., Phoenix, AZ