Half my Height and Trouble
December 16, 2010
It was half the height of me and much wider than me. I could smell the polyurethane and hear the rain pitter-pattering as I ran to the massive red figure, known as my car. I tried to grip on to the wet wooden shelf and throw it into the car. The rain was pounding and I kept losing my grip. I balanced it on my right bruised knee and pulled it up. I made a short jump and threw the huge chunk of wood into the car. But this was not just a piece of wood. This was the finished project of an entire semester's worth of work. It might not have been perfect, but it was important. As I was loading it into the car I remembered that my Pa (my grandfather) loved wood working. In fact, that is what he did for a living. I remembered how he had a car accident 4 years ago. None of us believed it at first, but it changed us all. Especially my dad.

Pa was a great guy. He cared for everyone – family or not. He came to America to make a new life for his family. He was strong thanks to his profession of being a carpenter. He would build a lot of different things. If he hadn't had the accident, if we encouraged him he would have made his own carpentry company. My dad used to tell me that Pa's job was anything but boring. He worked on apartments, houses, tables and cabinets. When my Aunt was little he even helped her make a spear for her Native American project. He remade a dinning room table in my house when he and my grandmother lived with us. He had a great talent and shared it with all of us. That is why I made the shelves. As a tribute for what he did. Even though he worked very hard he never stopped loving us, ever. He would always care for us. But, now we had to take care of him this time. Looks like we're paying him back for all he did.

It all started on an October fall night. My mom, dad, sister and I were at my Uncle Jimmy's rehearsal dinner in New York City for his wedding. My dad's cell phone started ringing. I handed it to him. He picked it up and stepped outside. When he came back in with a distraught look on his face, I knew something was up. He pulled my mom aside and whispered something in her ear. She gasped then talked to my Aunt Helen. Helen came over and said, "your mom and dad needed to leave so you will stay with us and sleep over my house." Yes, I knew something was definitely wrong then and there. If I only knew exactly what had happened.

This is how it all went down. Pa was driving my cousin Jeremy to work. Jeremy was on his laptop the whole time and wasn't looking up at the road. Pa had a diabetic blackout, which he had before in New York city, and he went through a guard rail. He woke up in the water in a canal. The canal was located right off the exit on the highway. This was actually lucky because lots of other cars drove by the accident and called 911. Jeremy couldn't open the door due to too much water pressure. Pa pushed the door open and held it open so Jeremy could swim out. Then Jeremy called 911 to get help – he didn't know that help was already coming. The ambulance got there and the guys pulled Pa from the bottom of the canal. After 20 minutes of trying to revive him they got a pulse. They then placed him in a hospital. Sadly, he suffered brain damage from being unconscious too long under water. All 75 years of great memories got wiped away from going into the canal. Pa forgot everything.

When I saw him in the hospital he didn't remember me or any of us and he barely knew his own name. We were distraught, especially my grandmother. We never thought he would have the accident, he was a strong and emotional guy who loved us all and was always careful. The person who took it the worst was Ma (my grandma.) She was horrified when he didn't know her. She couldn't stop crying. Soon he started to remember little things. He would remember someone one day, then forget them the next. It was really tough on all his family. I hated to see my dad so upset. My dad would cry every time he saw Pa and it made me feel really bad. Since he was in Florida we did not see him a lot. We went down to Miami about 3 times a year to see him. I wish I could have seen him more so that I knew his was progressing.

3 years have passed since the accident. My grandfather got moved to a home in Miami. Ma and my aunts (Taide and Susie) went to see him almost every day. In fact, my aunt Taide went every single night after work to feed him because he couldn't feed himself. It was really sad.

While he was in the home he got pneumonia and died. He was on a machine that helped him breath for a while. They then took it off of him. He died that day. At his funeral Ma fainted and so did Pa's brother. We went down to Miami for the funeral. During it all, my eyes were blurred from tears, I had to shut my eyes when they buried him. They usually let you leave before they put someone in the ground but this time they lowered him into the ground while we were all there. It was horrible! I screamed "Pa!" and Ma was crying while she said "Mi Amoré." It was a horrible trip and one that I will never forget. It still haunts me to this day.

To think that my A- on a wood project brought such a bad memory back! I'm sure of one thing though; Pa would have been proud. He probably would have told me what I could have done better but I know he would be proud. I like to think of him up in heaven watching all of us. I wish he were here with me but I'm glad he is at peace. I always think he is with me. Maybe he is making a dinning room table for the angels. If he were still alive he would have said that I did good and that out of all the carpenters he has met, I am the slowest carpenter. I would have said this project is definitely half my height and trouble.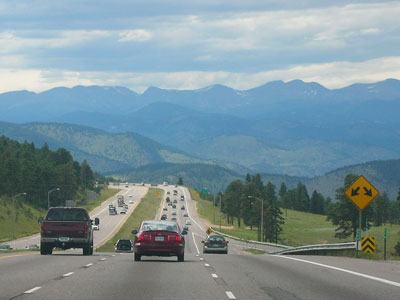 © Adeline N., Ridgefield, CT