My Mom and God's Plan
December 7, 2010
I wish I knew God's plans for me and if it included horses. Right now I can't understand why horses have been taken from me.
It only took three words to have my life changed forever. "I can't stand," my mom said. These three words took away one of the most important things in my life, horses. These words my mom had said before, but it's not the same when your face is full of pain, and it's not a joke you laugh at either.
All this happened about 5 p.m. the Sunday night of Labor Day 2009. We were about to leave and my mom got on for one last ride. I had been taking my horse to unsaddle her when my cousin said, "Britney your mom is on the ground." At that moment I threw off my helmet and scaled the fence doing all this faster then I knew I could and before I knew it I was at her side.
Two guys went to help her up after about five minutes of her sitting there her knees slightly bent.
They pulled her up and she almost immediately fell back to the ground. She then said those three words, that I will never forget, changed my life.
After all this my dad didn't even have to say anything to me about no more riding. I knew what his immediate response would be if I asked. He's always hated horses and we only got him on once.
My mom now is back to work and doing just as good as before it happened. It almost feels like it never happened…..but I know it did and I'll just have to trust in God and hope it all works the way its suppose to.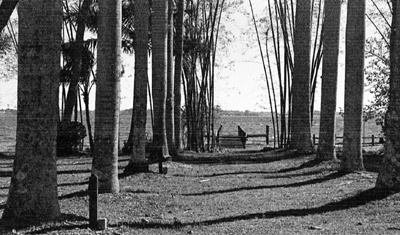 © Gizelle S., Miami, FL