My Cousin
November 15, 2010
My cousin might look like he is still a gang banger but his not. It's actually a funny story. It started as him being a gang banger and ended as a good person. I chose my cousin because he shows me what happens if you make bad choices.


His first mistake was joining a gang. The reason he joined one is because he was under the pressure of my other cousins who are also gang bangers. He got in and he started acting up and acting bad. As a consequence a rival gang member burned his truck, but luckily only the inside burned and no one got hurt. His mom had to pay over 2 thousand dollars just to get it fixed.

Another consequence his mother gave him was that she sent him to the army reformatory . While he was at the army he ways also in UFC training. When he got out of the army reformatory he went to UFC training.He quit because he still had to pay the months that he didn't go. He had to pay 500 dollars a month. He missed like 6 months which was 300$ and he didn't do anything. It's like being in an expensive school that you don't learn at.

He liked UFC so much that he joined training. He would train everyday and he would get stronger. His UFC got in the way of his education. To my cousin UFC is like his life. At UFC training he was semi pro. At that time he thought he could make it to pro but he got on probation when he went to jail. Then he quit. Now he is 19.

After all that happened he went back to school and, got a job. I like my cousin because he told me if I ever join a gang I have a 75% chance of going to jail,being in handcuffs, or dying. He got shot in the ribs and survived.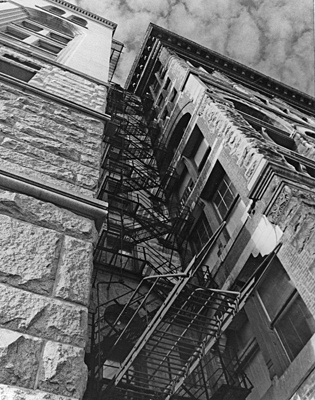 © Eric H., Lafayette, IN