CREEK JUMPING
November 15, 2010
It was a cold, windy day, me and some of my friends headed over to my friend Justin's house we played this really fun game we made up. We weren't allowed inside because we were all coated with mud from the game.

After a while we started jumping the icy cold creek in his backyard. I was about to do the biggest jump anyone of us had ever done! I got a big running start. I was approaching the creek and realized I couldn't stop! Was running to fast. I took a leap of faith and hoped I didn't fall in! It felt like I was flying like a bird; Then reality kicked back in and I was sinking like a brick! I rammed into the side of the creek! Dirt was falling onto me as I fell into the creek.

"WOW you failed hard!" screamed Mark.

"Ahahahahahahaha," Cackled Sam.

"That looked like it hurt!" Said Justin as he was on the ground dying of laughter!

It hurt really bad but I got back up because I was so cold from the creek. I could barely move, but I forced my body to push forward.

"I bet I could have made that easy!" Mark was explaining.

"I'd like to see you try!" I hollered back.

"Ok I will, you'll see it'll be a piece of cake".

He got ready to jump. He ran and started soaring in the air. He could have made it but we all pushed him in! Splash! Splash! Splash! "Owwwwwwww that really hurt ,"he said as he was getting out. He said he hit a rock when he fell in. My friend Sam was video recording him jump on his phone.

We made everyone who didn't jump yet jump. Sam got his running start, and leaped in the air! He landed right on a fragment of tree sticking out of the dirt. He got a bruise the size of an orange.

"That looked like it hurt!" moaned Justin.

"Ohhhhhhhhhh!"gasped Mark as he was still drenched with water.

"Oww oww oww owwwwww"! Screamed Sam.
Sam limped all the way back to his house, which wasn't too far from Justin's.
After that we all stopped trying to jump the creek. We got Mark a big cozy towel.

Sam came back with a big bandage on his knee.

"Does your mom know about it yet?"I asked.

"NO, I had to hide it or she would have flipped!" explained Sam.
About twenty minutes later Mark's dad picked me and Mark up. When I got home I changed into a pair of warmer clothes, and thought about what had happened that day.
We all learned a very valuable lesson that day: Never Jump a creek when it's thirty degrees out.

From that day on none tried to jump the creek again. And that was the day I laughed so hard I cried!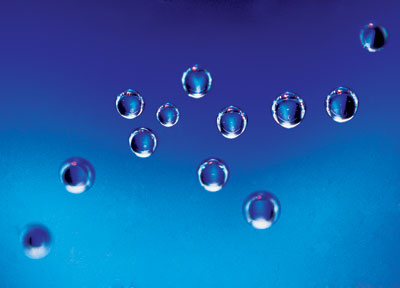 © Lindsey W., Woodinville, WA